---
Disney Collection
Category: Collection | Date: 02/19/2021
Disney is one of the most magical words that takes you to an enchanting world of dreams and desires. This is the only word that enkindles children's eyes and wishes to be a part of their clan and live in their world forever. That is not possible, but why not let your kids have their favorite cartoon characters with them in the form of jewelry.
Style With Your Favorite Collections Of Disney
Most people have spent their childhood watching Disney cartoons and characters like Mickey Mouse, Alladin, Winnie the Pooh, and many more. Agree or not, every character from these cartoons comes with a certain degree of originality filled with loads of innocence and magic. Today, our heart lights up with joy and smile rules on our face whenever we glance with them. Imagine how lively it will feel to sport these characters with fashion in your everyday life.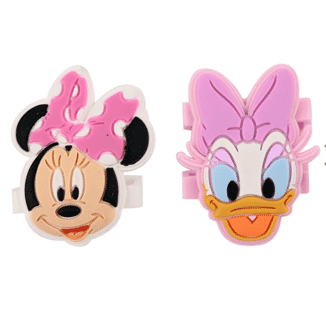 A Versatile Collection
When it comes to styling with Disney, your whole appearance will speak for you. Whether it's a Disney frozen pendant keychain, daisy Minnie mouse LCD watch, or Disney Austrian crystal little mermaid pendant necklace, these fashionable ornaments are in high street fashion for both kids as well as adults. Pair it with denim, khakis, or any outfit of your choice and show off your unique style. The color schemes and the design pattern of the Disney jewelry adds a chic appeal.
Make your baby girl look exotic with the charms of Disney jewelry. Gift the little ones among the beautiful pieces and see the happiness they get on their faces. The children would love to get costumed in Disney's characters and flourish all the baby pinks and pastel blues with pendant necklaces, watches, keychains, earrings, and other cute accessories that make them feel cherish and magical within!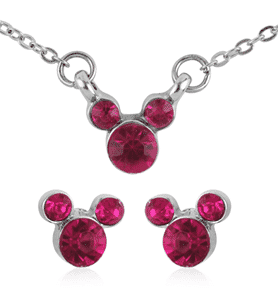 Not only for children, if you too love cruising with Disney, then why not add a little pixie dust to your daily lifestyle wear! The character-based jewelry for kids is specially designed to bring a bit of Mickey fun with Elsa and Anna's adolescence and the chirpiness of Donald and Daisy, which will make your kids jump with joy instantly with just a glance.
Disney princesses are inspiring role models for little girls. They are fond of having a princess dream just like Cinderella or Elsa; these character-based items introduced today are exclusively designed to give a slight turn towards that dream. Thanks to the creativity that brought this fantastic world of colors into life and even making it more feminine!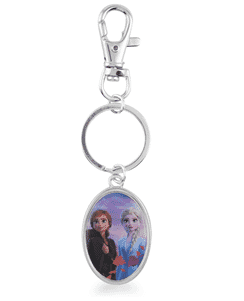 From Minnie, Rapunzel to Elsa, you can find a variety of designs in delicate jewelry collections. It is an excellent way to change up your look and make a statement.