---
HISTORY OF KAFTANS
Category: Collection | Date: 01/29/2021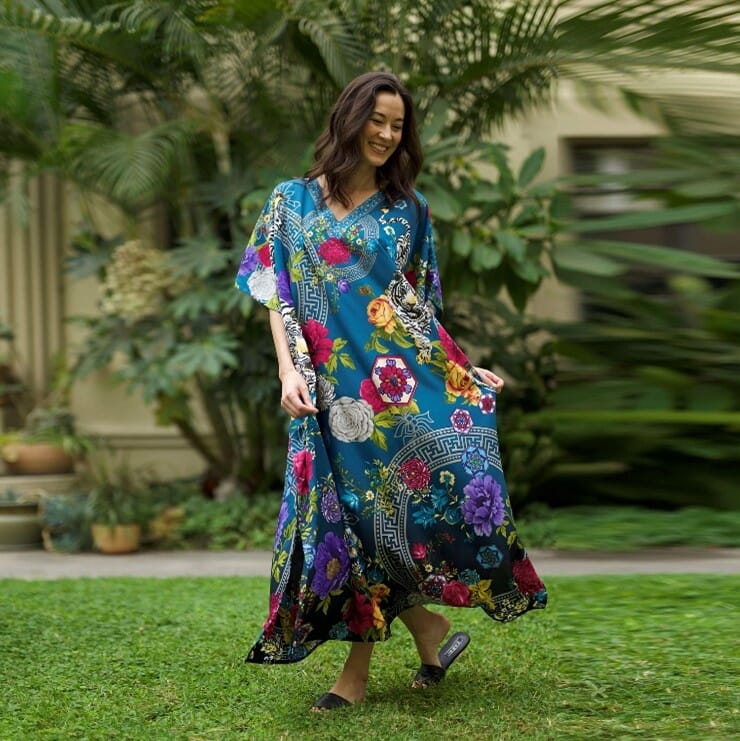 Today fashion is a global phenomenon celebrated all around the world. Fashion is an expression of your personality, and it's always evolving like us. Fashion is a vast sphere of glam, style, jewelry, and accessories; one such fashion accessory is Kaftan. It's easy to style, and its lightweight makes it feasible with any outfit. Wouldn't it be great to know some interesting facts and the history of kaftans?
Let's dive into it; this fashion garment was carried effortlessly by Arabs under the influence of Persian culture. In Arabic, the word khaftān is used just as it is used in Persian. This accessory can be described as a long robe that can sometimes be tailed to calves or just under the knee. Its open front and slightly cut sleeves at the wrists add to its desirability.
---
Ottoman Kaftan
Kaftans were also worn by the sultans of the Ottoman Empire. Their kaftans were decorated with colors, patterns, ribbons, and buttons that indicated the person's rank in a hierarchy. The most precious kaftans were those styled with 'yollu': a name for vertical stripes with differing embroidery and small patterns – the so-called "Selimiye" fabrics.
---
Algerian Kaftans
The Female Kaftan is stamped in the impalpable cultural heritage of humanity, as Tlemcen's outfit. It is also considered the main piece of the Chedda of Tlemcen. The Kaftan has been historically cataloged to be styled in Algeria since the beginning of the 16th century. Following the style steps of Ottoman tradition, the male Kaftan was called the Kaftan of honor and was granted by the Ottoman Sultan upon the governors of Algiers who forwarded Kaftans' tradition to the Beys and members of distinguished families.
Moroccan Kaftan
The Kaftan was presented to the Barbary States by the Ottomans, but Moroccans spread it as a fashion accessory. The Kaftan might have been worn by the dignitaries and women of the palace at first. It became a fashion statement among the middle classes from the late 17th century.
At present, kaftans are mostly fashioned by women, and the word Kaftan in Morocco is commonly known as "one-piece dress." There are other two-piece versions of Moroccan kaftans that are called Takchita and adorned with a belt.
West African Kaftan
In West Africa, a kaftan can be wonderfully carried by both men and women, as a pullover robe. A woman's robe is called a kaftan, and the men's wear is mentioned as a Senegalese kaftan. Moreover, the Senegalese Kaftan is an ankle-length garment and is paired with matching drawstring pants called tubay. It is commonly fabricated with cotton brocade, lace, or synthetic fabrics. This stylish combination of the Kaftan and matching pants complete a kaftan suit. The kaftan suit is usually topped with a kufi cap.
So many cultural values are added to this unique fashion accessory called Kaftan. With such rich history in mind, styling a kaftan would surely add some meaningful charm to your appearance.