3348460
Abalone Shell Bangle Bracelet For Women in Stainless Steel, Beach Jewelry Gifts (8.50 in)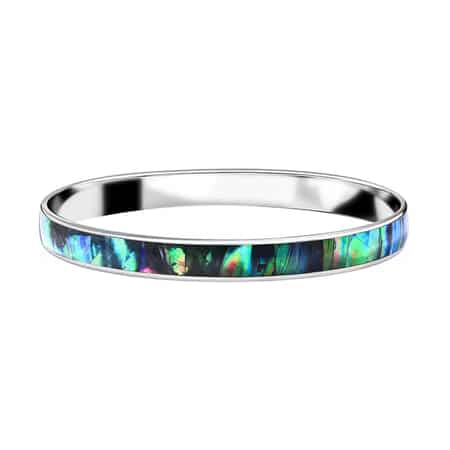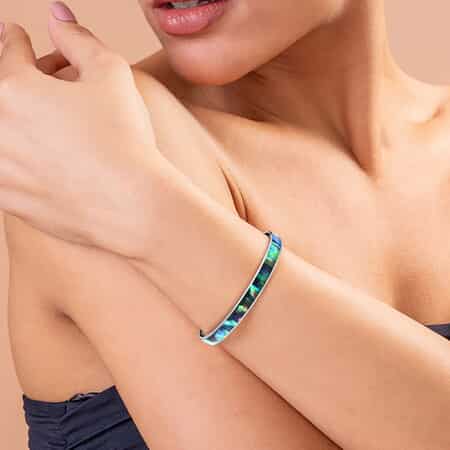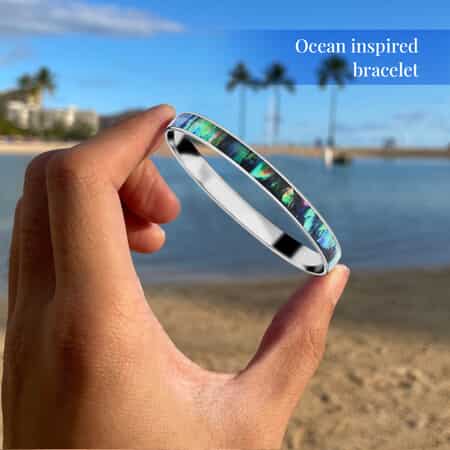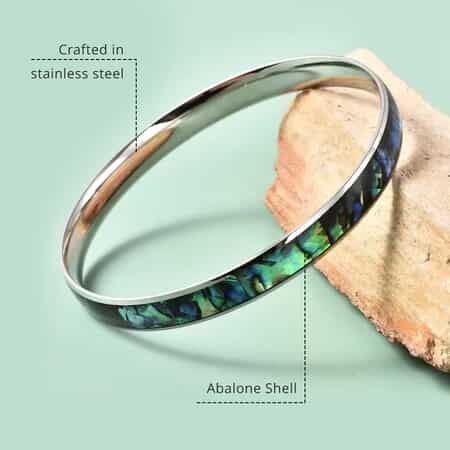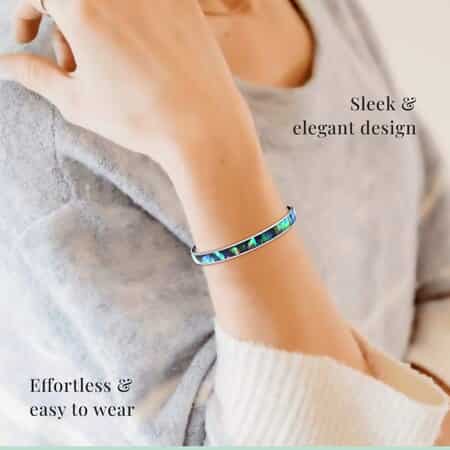 sold
Hover your mouse over an image to zoom
3348460
Abalone Shell Bangle Bracelet For Women in Stainless Steel, Beach Jewelry Gifts (8.50 in)
Clearance
$24.99
null
Free Shipping
0 x $0*
First Installment will include S&H and taxes.
Why choose Shop LC ?
Free Standard Shipping on Online Orders $50+
30 Day Easy Returns
Lowest Price Guarantee
This Abalone shell bangle bracelet is inspired by a minimalistic jewelry design. This stainless steel bangle bracelet features a simplistic design showcasing the abalone shell's iridescent colors and patterns. This bangle bracelet for women showcases a minimalistic yet modern and sleek look that allows it to be paired with any outfit.
Highlights
WHAT IS ABALONE SHELL:

Abalone is a variety of mollusks or sea snails with feet and tentacles. Its ear-shaped shells are made up of microscopic pieces of calcium carbonate.

The iridescent colors of the shell create a dazzling effect in the light

ABOUT BANGLE BRACELET:

A bangle is an inflexible but loose-fitting bracelet worn alone or with many other bangles on your wrist

DURABLE METAL:

This bangle is crafted in stainless steel, a durable and corrosion-resistant metal perfect for jewelry making. It's also hypoallergenic, making it ideal for those with sensitive skin
How We Deliver Joy