Sukriti means "Beautiful Creation" in original Sanskrit. Each hand painted genuine leather handbag is a unique design inspired by elements of nature. Not only is it a fashionable leather accessory, it tells a story all on its own.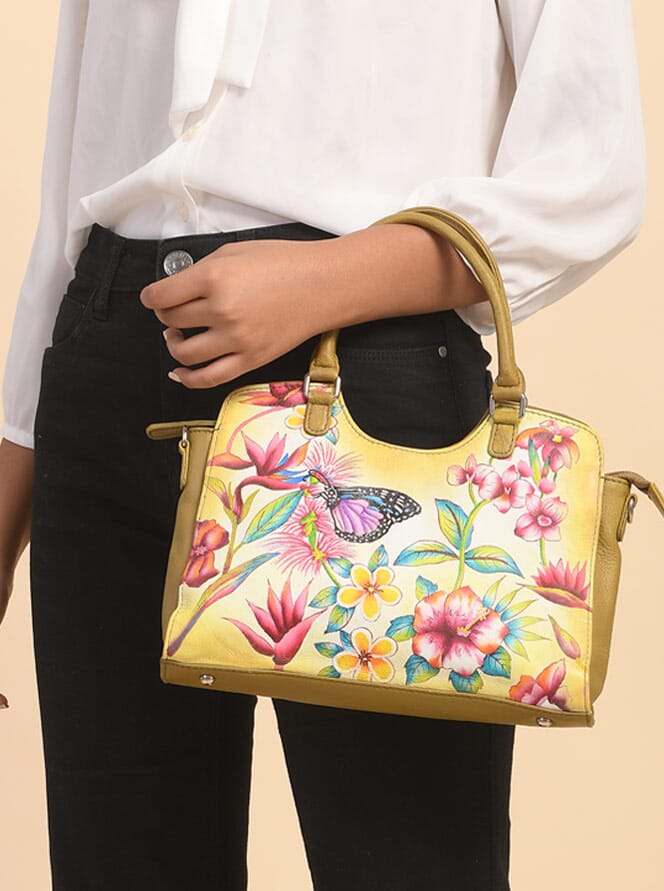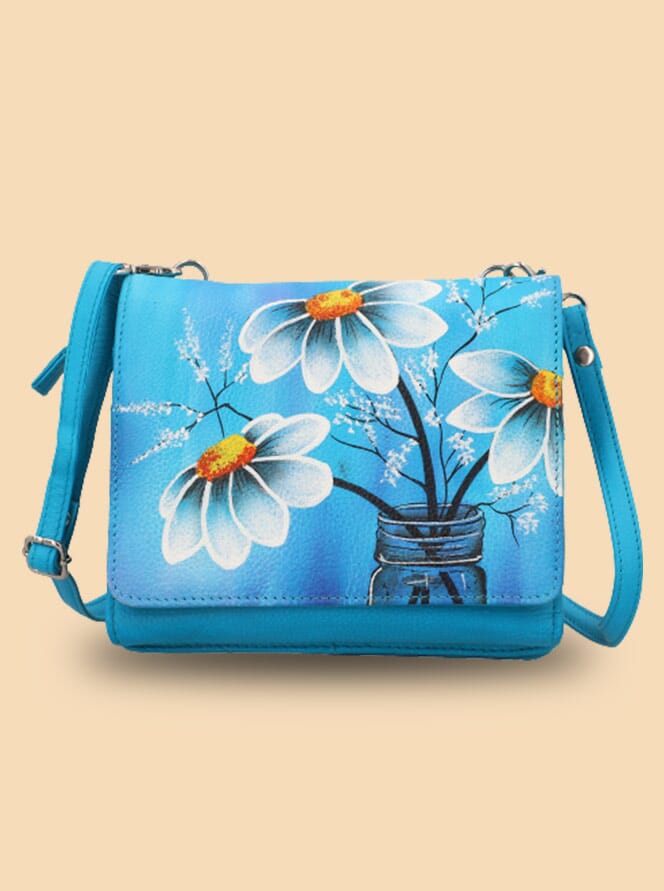 Ratings & Reviews
4.41

Customer Reviews
"I love Sukriti purses! I have 5 different colors and sizes. I love the styling, artwork, and the quality of the leather. They are definitely worth the cost and I know I'll be able to leave them for my granddaughters."
- Unknown
"Terrific leather. Great vivid hand painted colors. Quality, smooth zippers. Sukriti is top notch."
- Unknown
"I have 5 or 6 of Sukriti's handbags already. Love the quality and beauty of these bags. I always get compliments from men and women every time I go out. Every woman needs at least one or more."
-Cindy B.
UH-OH!
This product is out of stock and could not be added to your wishlist.