How it works
We've listened to our customers – many shoppers are keen on taking originality and quality to the next level with jewelry that is personalised to their exact preferences.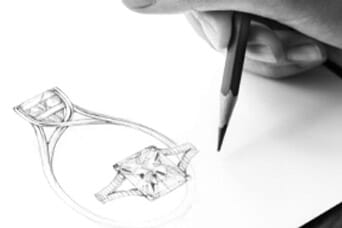 DESIGN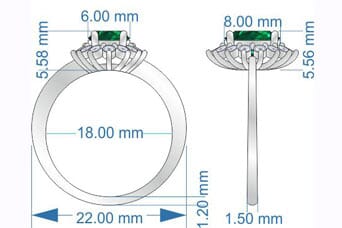 CREATING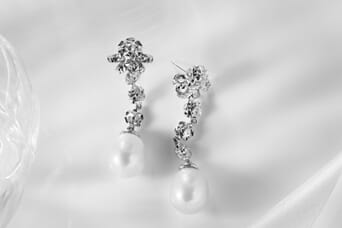 METALS & GEMSTONES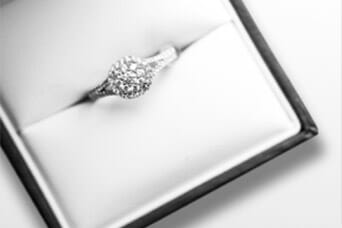 COMPLETION & TIMELINES
Our Bespoke Service is effectively like the difference between buying clothing off the rack and going to a tailor for a hand-made creation that fits like a glove.
Here is the Bespoke Processes
Our easy, transparent custom design process will ensure that in just four easy steps, you can have the exact ring you want, whatever the design
Discuss your design ideas with us
If you have a design in mind, this will really help us to execute your wishes into the piece we are making for you. The process requires a consultation with one of our Jewelry Consultants , this can take place over the phone, by email or you can visit us at Shop LC. You may have a completed idea, or you may have some inspiration for your design; working closely with our designers to articulate your vision we can begin the initial drawings.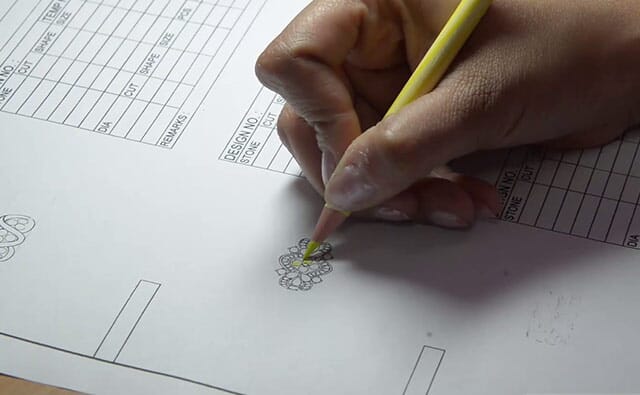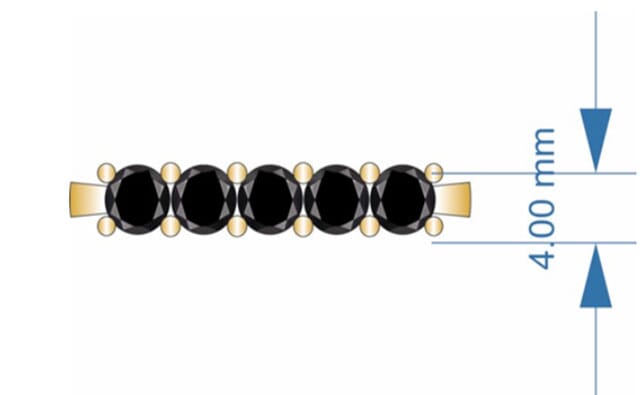 CREATING
Once we complete the design and have perfected it your wishes, we then produce images using Computer-Aided Design for the CAD image. The CAD image provides accurate measurements for all aspects of your item; this gives you a chance to make any final adjustments before we begin the making of your item. This can all be adjusted to meet the requirements for your item, we are able to tailor our service perfectly for you! If you're on a tight timeline, please let us know so we can ensure your item is with you within your time frame.
METALS & GEMSTONES
Our craftsmen are skilled to work with prized metals ranging from Platinum, Gold, and Silver; if you do have other requirements, please advise the Jewelry Consultant you speak with. The gemstones are directly sourced from all over the world, which means we have access to a wider range as well as beating high-street prices. We work with worldwide suppliers to get you the best price on your gemstones as well as the metal, we always take into consideration the competitive market. Our GIA trained jewelry consultants can assist you in choosing the metal and gemstones best suited to your design.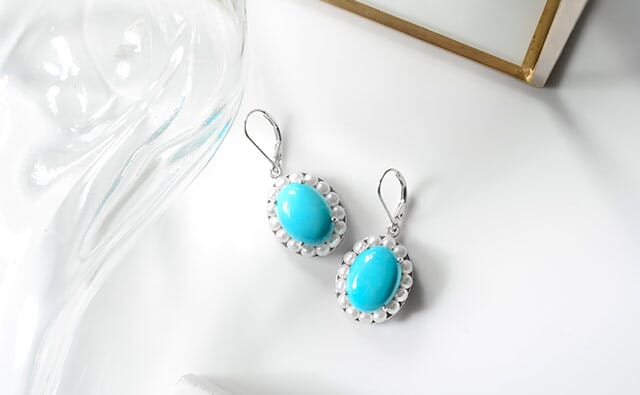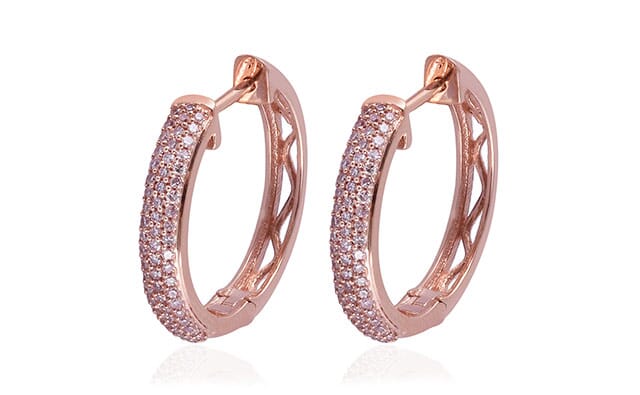 COMPLETION & TIMELINES
We aim to complete your bespoke order between 8 – 12 weeks, please keep in mind, rare gemstones may take longer to source. Your Jewelry Consultant will advise you of the estimated completion date before your order is placed. We do offer BudgetPay on bespoke orders, please be aware payment is required before we can begin creating your order.
The Happily Ever After
Real customer stories.
"Great service and beautiful ring, My fiancée loves her ring and it's received so many compliments, she especially loves the detail and the thought that was put into it". James Collin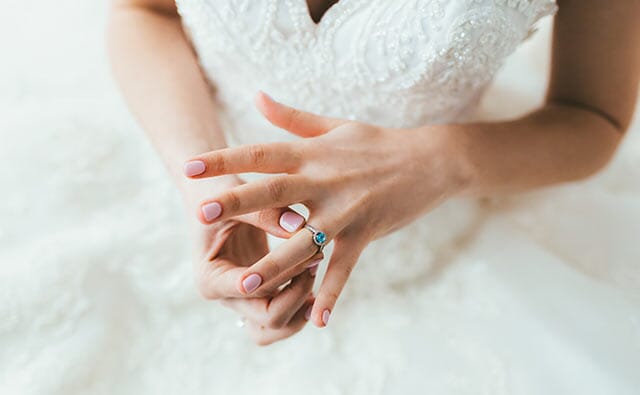 Our Personal Shopper Team
Shop with confidence and peace of mind with our expert Personal Shopper team - we're sure we'll help you find something to cherish forever!
Cherish forever!
In addition to letting our Personal Shopper advisors help you find superb gifts that show off that wow-factor, we also offer a Bespoke Service that takes individuality to the next level!
Start to finish workshop process
Take a look inside our workshop and learn how we create timeless peices of bespoke jewelry - Each ring is expertly made using the finest materials, gemstones and diamonds.
Step 1
COMPUTER AIDED DESIGN
The process starts with our in-house team of skilled CAD designers. Each piece is expertly modeled using the latest technology capturing the delicate details and flourishes, which is at the heart of every Shop LC piece.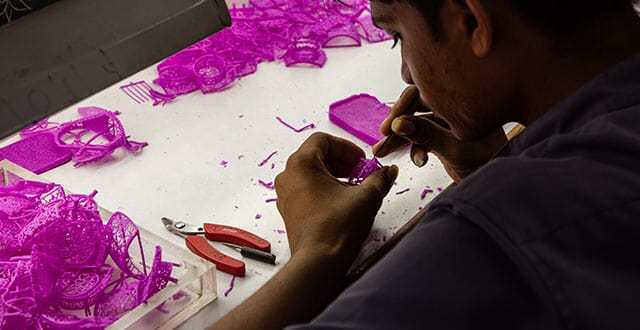 Step 2
Wax Model
At this stage, the CAD design is used to create a wax model using a special wax prototype machine. This wax piece is then used for 'loss wax' casting. The end result is your design created in the metal of your choice..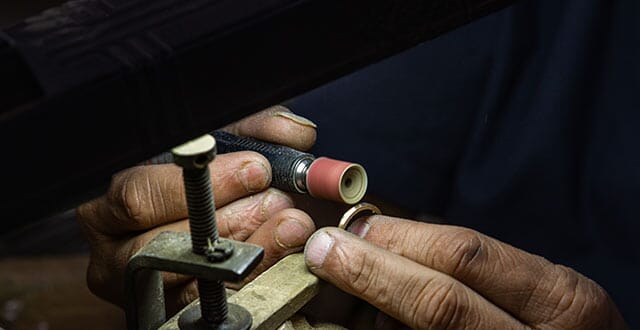 Step 3
ROUGH CASTING
This is where the magic begins! Our master goldsmith will begin the process of cleaning the rough casting, removing any unnecessary residue. Once the piece is cleaned it is ready to be finished by hand.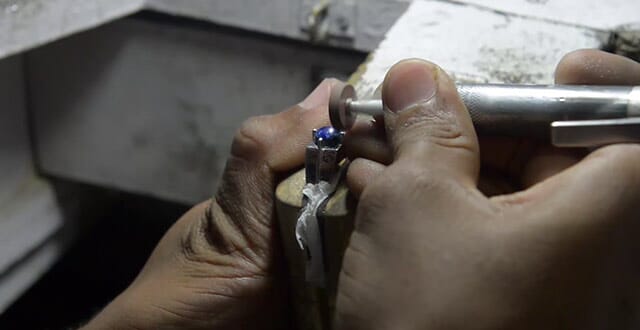 Step 4
STONE SETTING
Following the cleaning process, gemstones are set into the mounting by hand. This process is carried out by our expert setter and takes time to complete to ensure each stone in the piece of jewelry is perfectly set.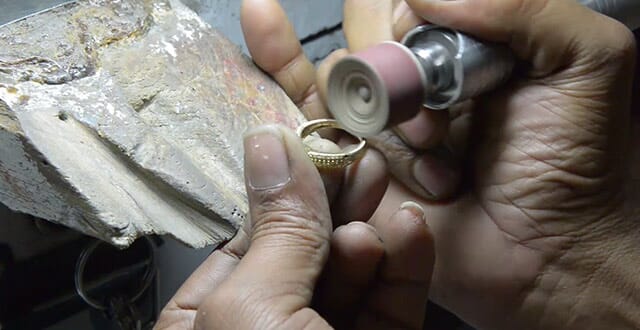 Step 5
POLISHING & FINISHING
The last step in the jewelry making process is polishing and finishing. The polishing is a multi-stage process, where the metal is buffed by hand and machine to achieve a high polish finish.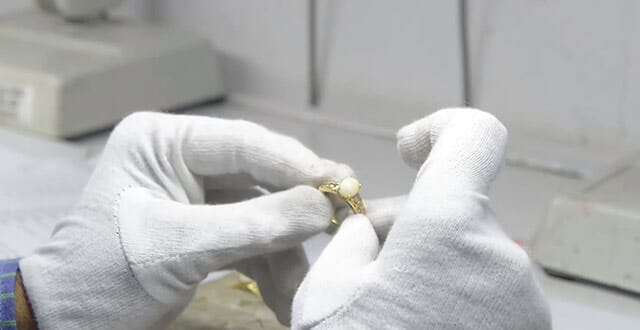 Step 6
QUALITY CHECK
We take the quality check process very seriously and are dedicated to ensuring the piece is finished to a high standard. Every aspect of the ring is checked including the metal appearance.
Just call on 1-877-899-0490
You may also drop an email to us at personalshopper@shoplc.com