7232060
Australian Midnight Sapphire Dangling Earrings in Platinum Over Sterling Silver 8.35 ctw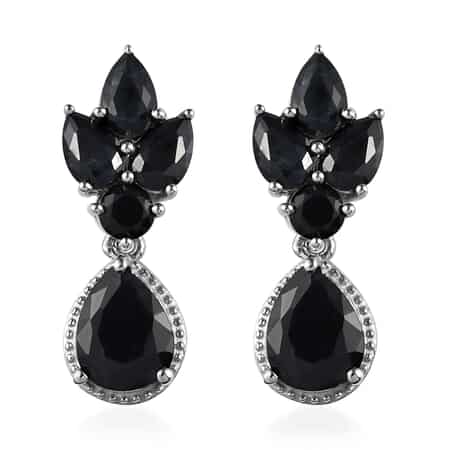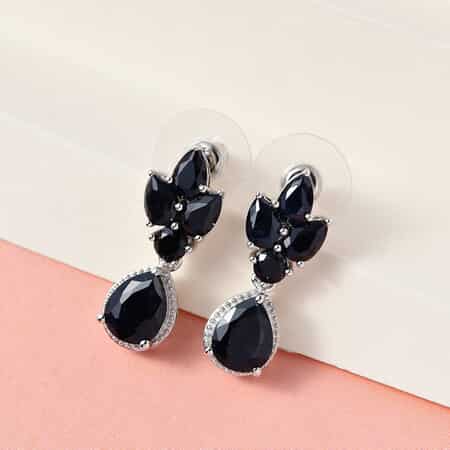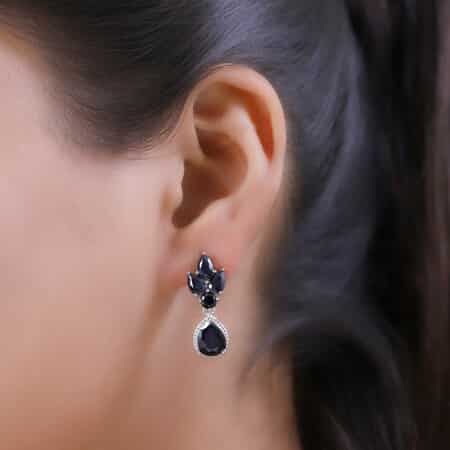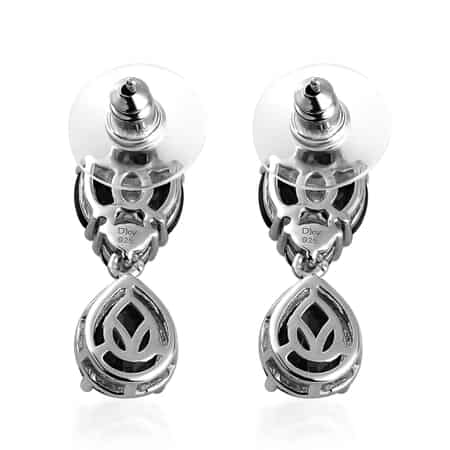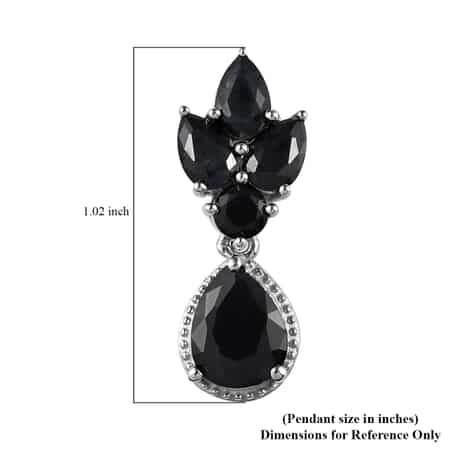 sold
Hover your mouse over an image to zoom
7232060
Australian Midnight Sapphire Dangling Earrings in Platinum Over Sterling Silver 8.35 ctw
Clearance
$59.99
null
Free Shipping
4 x $15*
First Installment will include S&H and taxes.

$59.99
null
- Out of Stock
Australian Midnight Sapphire Dangling Earrings in Platinum Over Sterling Silver 8.35 ctw
Why choose Shop LC ?
Free Standard Shipping on Online Orders $50+
30 Day Easy Returns
Lowest Price Guarantee
Inspired by flower buds, these Australian midnight sapphire earrings symbolize new beginnings in life. These earrings feature pear-shaped gems arranged to form a bud-shaped design that holds a drop-shaped gem held meticulously by a metal link. The milgrain beads surrounding the drop-shaped gem give an illusion of a halo appearance. Sapphire is a precious gemstone. It is a variety of the mineral corundum and midnight sapphire is an unusual one. Midnight sapphires come mainly from Australia and are mined in large quantities. The post-stud closure on ends allows hassle-free wearing. Crafted in sterling silver, these dangle earrings suit all outfits.
Australian Midnight Sapphire IInformation
| | |
| --- | --- |
| Number of Pear Australian Midnight Sapphire (s) | 6 |
| Minimum Carat Total Weight (ct. tw) | 3.29 |
| Minimum Size | 6mm (Length) x 4mm (Breadth) |
| Gemstone Color | Black |
| Average Clarity | Transparent |
| Hardness | 9 |
| Treatment | None |
| Setting Type | Prong |
Australian Midnight Sapphire II Information
| | |
| --- | --- |
| Number of Pear Australian Midnight Sapphire (s) | 2 |
| Minimum Carat Total Weight (ct. tw) | 4.32 |
| Minimum Size | 9mm (Length) x 7mm (Breadth) |
| Gemstone Color | Black |
| Average Clarity | Transparent |
| Hardness | 9 |
| Treatment | None |
| Setting Type | Prong |
Australian Midnight Sapphire III Information
| | |
| --- | --- |
| Number of Round Australian Midnight Sapphire (s) | 2 |
| Minimum Carat Total Weight (ct. tw) | 0.73 |
| Minimum Size | 4 mm |
| Gemstone Color | Black |
| Average Clarity | Transparent |
| Hardness | 9 |
| Treatment | None |
| Setting Type | Prong |
Earrings Information
| | |
| --- | --- |
| Type | Dangle Earrings |
| Metal | Sterling Silver |
| Height | 26 mm |
| Backing | Disk & Rubber Backs |
| Plating | Platinum Plating |
How We Deliver Joy