3702408
Elephant Bracelet 14K Rose Gold Over Copper (7.25 In)
sold
Hover your mouse over an image to zoom
3702408
Elephant Bracelet 14K Rose Gold Over Copper (7.25 In)
Out of Stock
Price reduced from
$11.99
to
$8.99
|
You save an extra: 25%
Why Choose Shop LC?
Free Standard Shipping on Online Orders $50+
Extended returns through January 15, 2023
Lowest Price Guarantee
Product Description
The design of this gorgeous bracelet is inspired by creature. The adorable jewel is meticulously crafted with enchanting golden dual strands. You can never go wrong with this beautiful and simple piece.
Highlights
INSPIRATION:

The jewelry piece derives its inspiration from the creature theme

SYMBOLISM:

The tortoise is a symbol of endless love

LUSTROUS AND LUXURIOUS:

The bracelet is engraved in 14K rose gold over copper

NONALLERGENIC METAL: The metal being hypoallergenic is friendly for all skin types

SECURED:

The bracelet is secured by a designer clasp
---
---
Fashion bracelet is a simple, elegant, and extremely classy bracelet that can be worn to offices, parties, festivals, and special occasions.
The measurement of the jewelry piece from end to end. The values are approximate and may vary due to the unique craftsmanship of jewelry.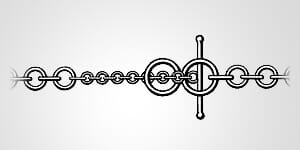 A Toggle clasp features a long bar or T shape at one end and circle at another end. For closure, just slip the bar through the open shape and the lock will be place.
In comfort fit, the band features rounded edges for better comfort and easy wearability.
Approximate weight is the weight of the jewelry or the gemstone in a jewelry setting. It is the nearest value to the actual weight.
14K rose gold plating is a method of depositing a thin layer of 14K rose gold (58.5% pure gold) onto the surface of the metal (silver/stainless steel) base by chemical or electrochemical plating. Rose gold is an alloy, that comprises of 75% gold and 25% copper. 14K rose gold plating provides durability and a long lasting shininess to your jewelry.