7434930
Genuine Leather Tote Bag , Blue Tote Bag , Quilted Pattern Tote Bag , Work Tote Bag , Tote Bag with Detachable Strap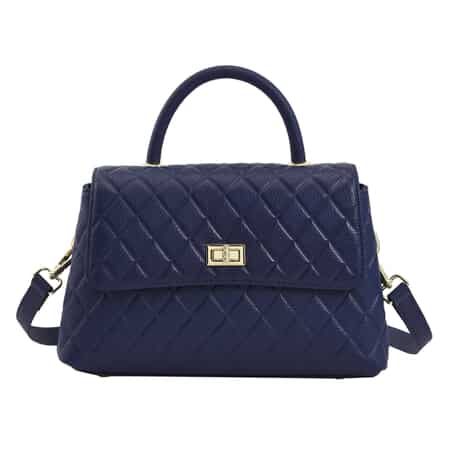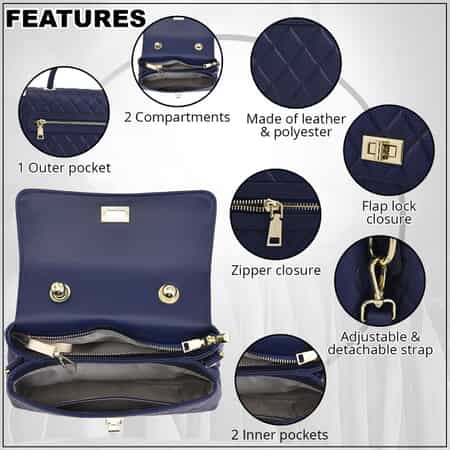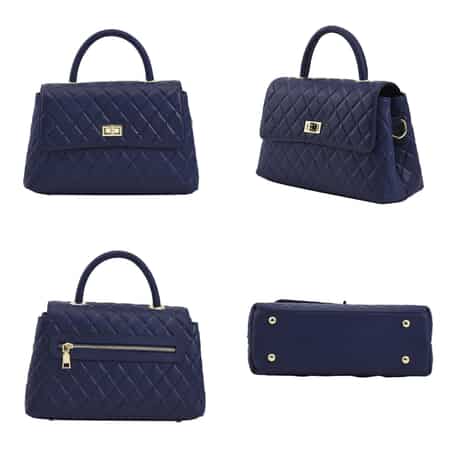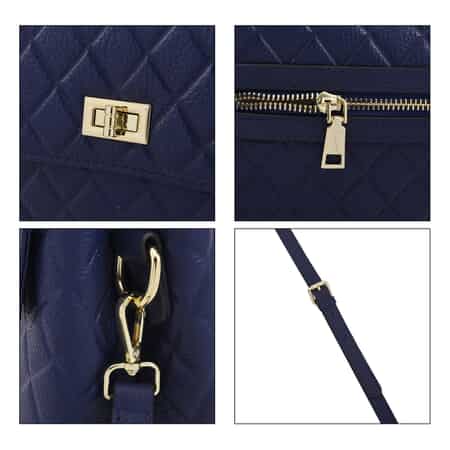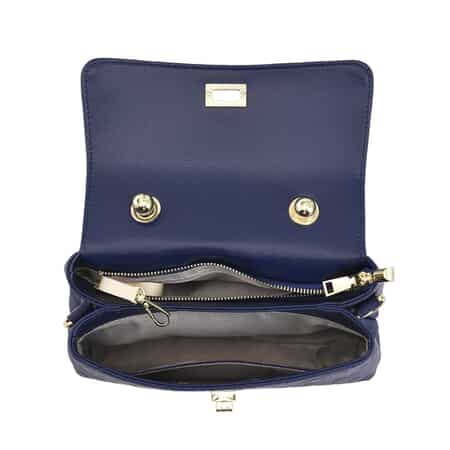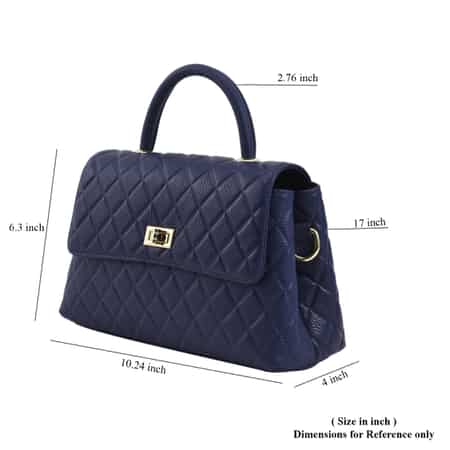 sold
Hover your mouse over an image to zoom
7434930
Genuine Leather Tote Bag , Blue Tote Bag , Quilted Pattern Tote Bag , Work Tote Bag , Tote Bag with Detachable Strap
Clearance
$99.99
null
Free Shipping
4 x $25*
First Installment will include S&H and taxes.

$99.99
null
- Out of Stock
Genuine Leather Tote Bag , Blue Tote Bag , Quilted Pattern Tote Bag , Work Tote Bag , Tote Bag with Detachable Strap
Why choose Shop LC ?
Free Standard Shipping on Online Orders $50+
30 Day Easy Returns
Lowest Price Guarantee
This stylish genuine leather tote bag is perfect for elevating your personality. The attractive quilted pattern of this leather bag creates an elegant appeal. It has ample space for your essentials and a shoulder strap to make it easier to carry. Carry this tote bag when heading outdoors, shopping, traveling, or chilling with friends in the city.
Highlights
PREMIUM MATERIAL:

Built with premium quality genuine leather material, this work tote bag is lightweight, sturdy, and robust to use. The inner polyester lining ensures the safety of your valuables

QUILTED PATTERN:

Unique and classy quilted pattern is used to design the exterior of this tote bag

SPACIOUS:

This stylish bag for women features two main compartments with two inner pockets, and one exterior back zip pocket to place all your daily essentials conveniently

CLOSURE:

A functional flap lock closure is used to keep your valuables safe

EASY TO CARRY:

It comes with a handle drop and an adjustable and detachable shoulder strap to make it easier to carry

AN IDEAL GIFT:

Present this tote bag to your partner or loved ones to make their day memorable

CARE INSTRUCTIONS:

Spot clean this bag with a dry cloth

DIMENSIONS:

10.24 inches (Length) x 4 inches (Width) x 6.30 inches (Height)
Product Information
| | |
| --- | --- |
| Product Type | Tote |
| Color | Blue |
| Care | Spot Clean |
| Dimension (s) | 10.24 inches (Length) x 4 inches (Width) x 6.30 inches (Height) |
Product Features
| | |
| --- | --- |
| Pattern | Quilted |
| Closure Type | Flap Lock |
| Strap Type | Adjustable, Detachable |
| Shape | Rectangular |
Pocket Information
| | |
| --- | --- |
| Compartments | 2 |
| Inner Pockets | 2 |
| Outer Pockets | 1 |
Material Information
| | |
| --- | --- |
| Lining | Polyester |
| Material (s) | Leather |
Q: What makes this tote bag unique compared to other tote bags?
A: This tote bag stands out because of its genuine leather material combined with a distinctive quilted pattern, offering both luxury and style. The adjustable and detachable strap also adds versatility, allowing you to use it in multiple ways.
Q: Is the quilted pattern purely aesthetic, or does it serve a purpose?
A: While the quilted pattern adds a chic and luxurious touch to the bag, it can also add a layer of cushioning, potentially offering protection for the bag's contents.
Q: How does the adjustable and detachable strap enhance the tote bag's functionality?
A: The adjustable feature allows you to customize the length according to your comfort. At the same time, the detachable option allows you to switch between a hand-held tote and a shoulder bag, suiting various occasions.
Q: How do I maintain the quality and appearance of the leather?
A: To keep the leather looking its best, avoid direct exposure to sunlight for prolonged periods and keep it away from moisture. If it gets wet, dry it gently with a soft cloth. Spot clean any stains or marks, and consider using leather conditioners or cleaners for deeper cleaning.
Q: What kind of lining is inside the tote bag?
A: The tote bag is lined with polyester, which offers durability and protection for both the bag and its contents.
Q: Is this tote bag suitable for formal settings?
A: Absolutely! The combination of genuine leather, a quilted pattern, and a sophisticated gray color ensures this tote bag can be paired seamlessly with professional or formal outfits.
Q: How comfortable is the tote for prolonged use, especially if filled with items?
A: The tote bag, with its adjustable strap, allows for weight distribution and customizability, enhancing comfort. Genuine leather also tends to be flexible, adapting to the shape of the contents and the wearer's body over time.
How We Deliver Joy