3641352
Green Glass and Multi Color Murano Style Bracelet in Stainless Steel (8.00 In)
sold
Hover your mouse over an image to zoom
3641352
Green Glass and Multi Color Murano Style Bracelet in Stainless Steel (8.00 In)
Out of Stock
Est. Delivery: Dec 5 - Dec 7 via US Standard shipping
Hurry, only 3 left in stock !
Alive with the colorful and vibrant hues, this Murano style bracelet is all you need to set some new benchmarks with your styling game. The stylish bracelet is crafted out of a precious metal that offers an impressive shine. Let this gorgeous bracelet speak for itself while your beauty blooms with the charms of this enchanting bracelet.
Highlights
Framed in stainless steel

Extensive finish

Durable and hypoallergenic metal

Manually beaded glass beads

Secured clasp
Green Glass and Multi Color Murano Style Bracelet in Stainless Steel (8.00 In)
Glass Information
| | |
| --- | --- |
| Minimum Size | |
| Gemstone Color | |
| Average Clarity | |
| Hardness | 4-7 |
| Treatment | N/A |
| Setting Type | |
Murano Glass Information
| | |
| --- | --- |
| Gemstone Color | |
| Average Clarity | |
| Hardness | 4-7 |
| Treatment | N/A |
| Setting Type | |
Minimum size is the measurement of the size of gemstone present in the jewelry.
Every colored gemstone has its own color range, as per hue, tone and saturation. Color of the gem plays an essential role in determining its value. However, it all depends on personal taste and one should purchase as per preference.
Transparent is a grade of gemstone clarity in which there are no inclusions. Light can easily pass through the material.
In handset process, the gemstones are set manually by expert artisans using handtools.
In drill setting, a hole is drilled in the gemstone by jewelry experts. Thereafter, the gemstones are connected to each other using durable thread, elastic chord or metal wire.
Fashion bracelet is a simple, elegant, and extremely classy bracelet that can be worn to offices, parties, festivals, and special occasions.
One of the most widely used metals, stainless steel has the benefit of having a hypoallergenic finish and a non-reactive surface. Shop LC uses 316L stainless steel, popularly known as surgical grade stainless steel. This metal has higher corrosion resistance and durability compared to other metals.
The measurement of the jewelry piece from end to end. The values are approximate and may vary due to the unique craftsmanship of jewelry.
In comfort fit, the band features rounded edges for better comfort and easy wearability.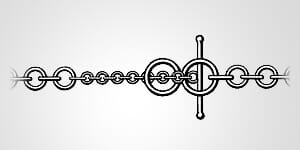 A Toggle clasp features a long bar or T shape at one end and circle at another end. For closure, just slip the bar through the open shape and the lock will be place.