7454849
HOMESMART Black 4-in-1 Portable, Multi-Function, Electric-Powered, Wet/Dry Function Car Vacuum Cleaner With Powerful Air Pump, Three nozzles And Long Cable Cord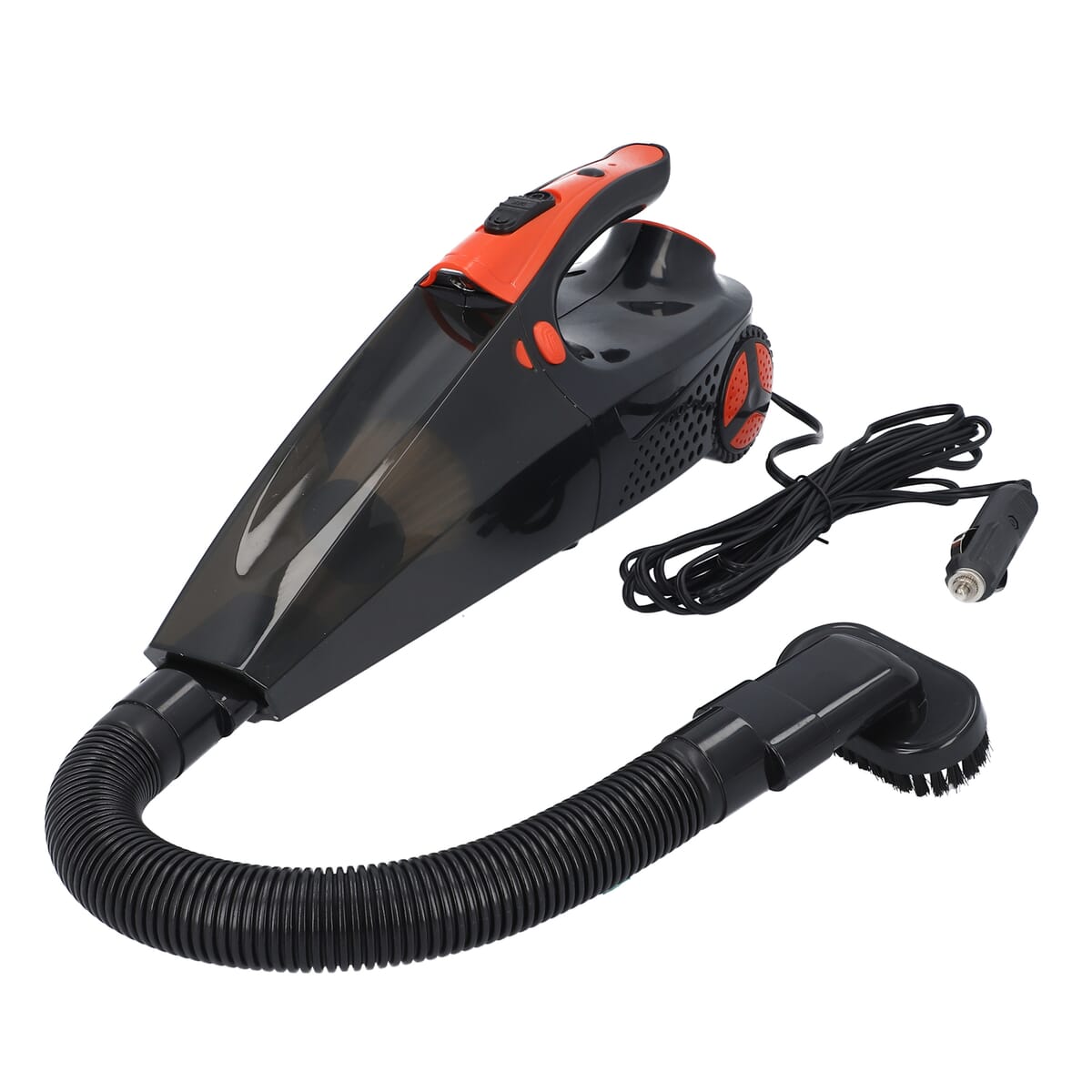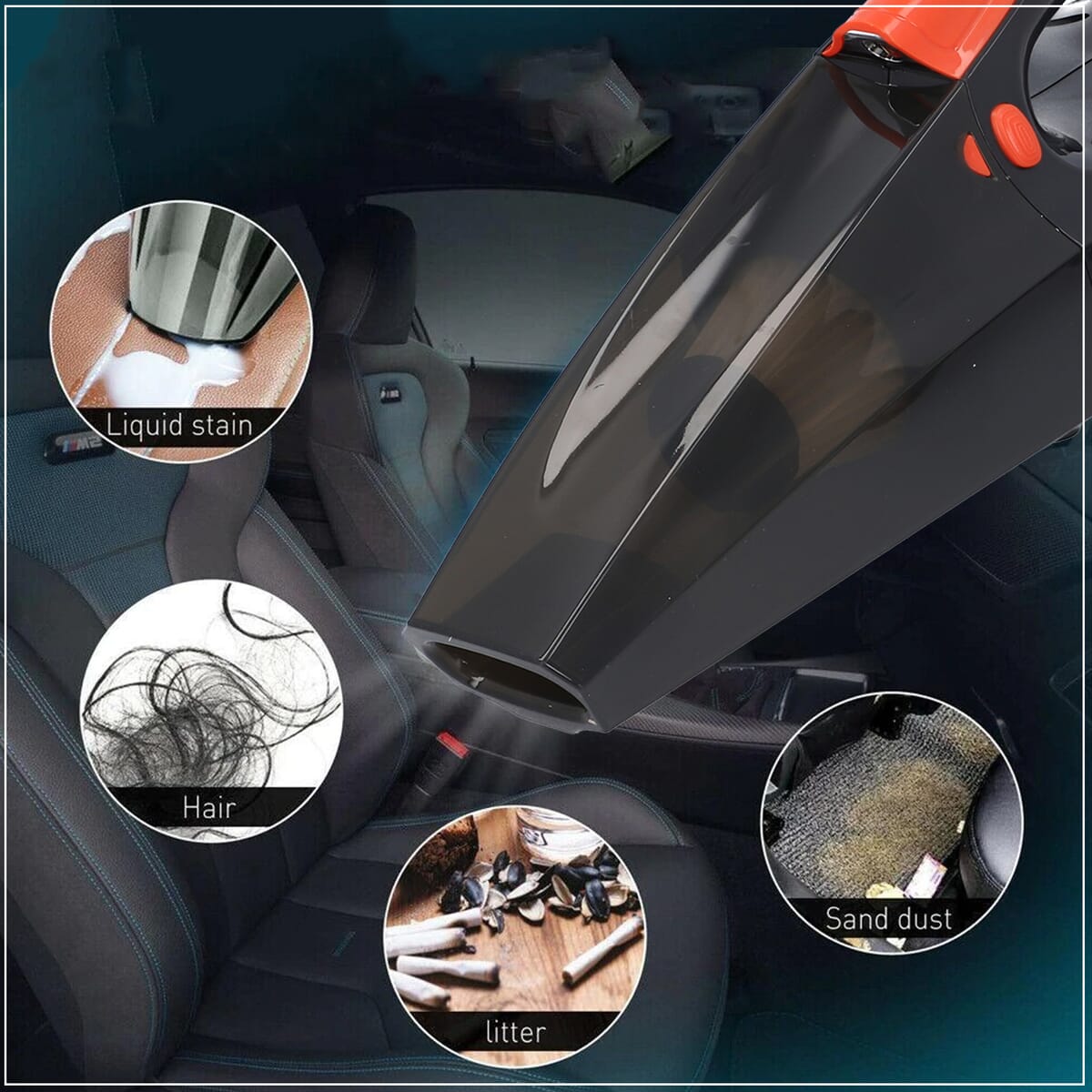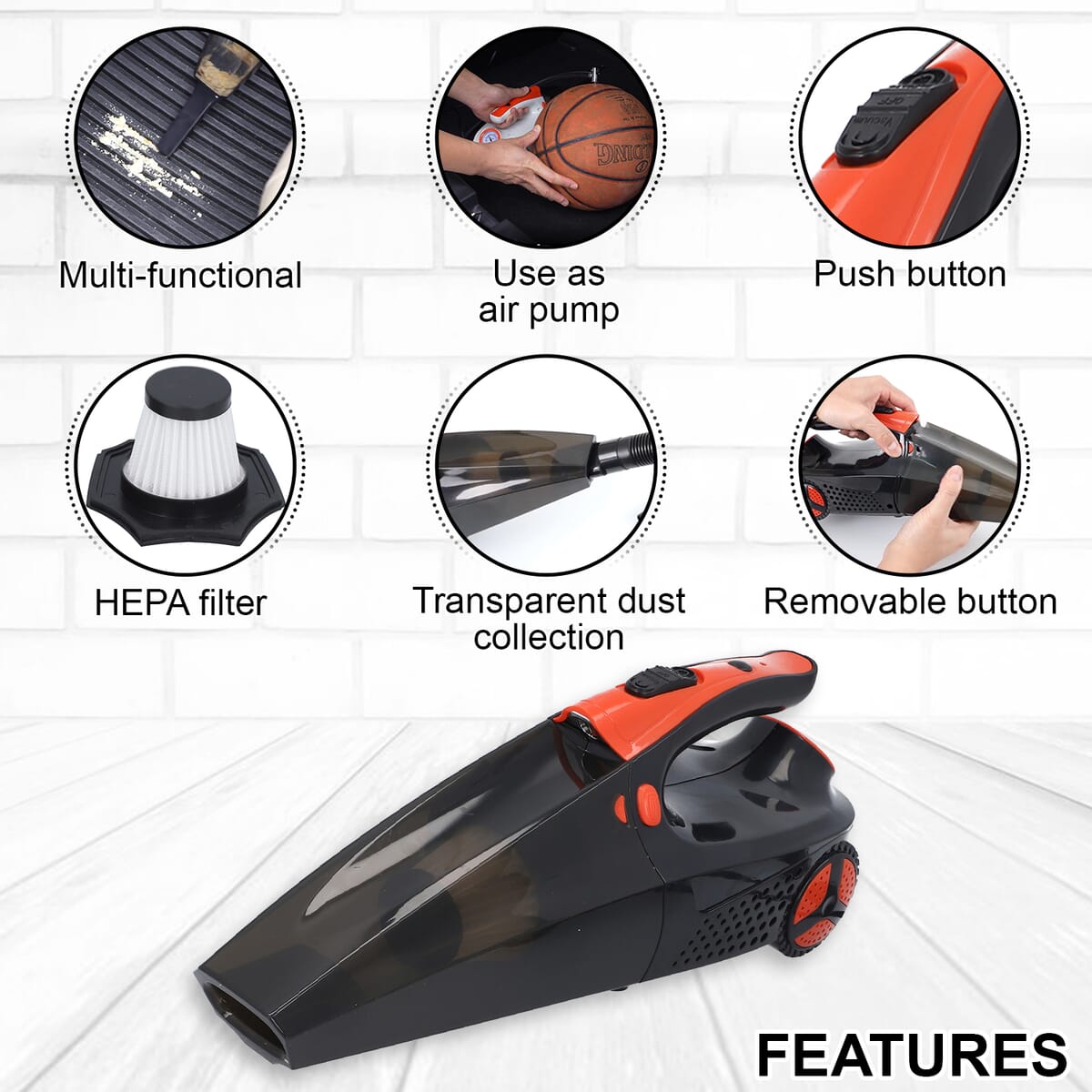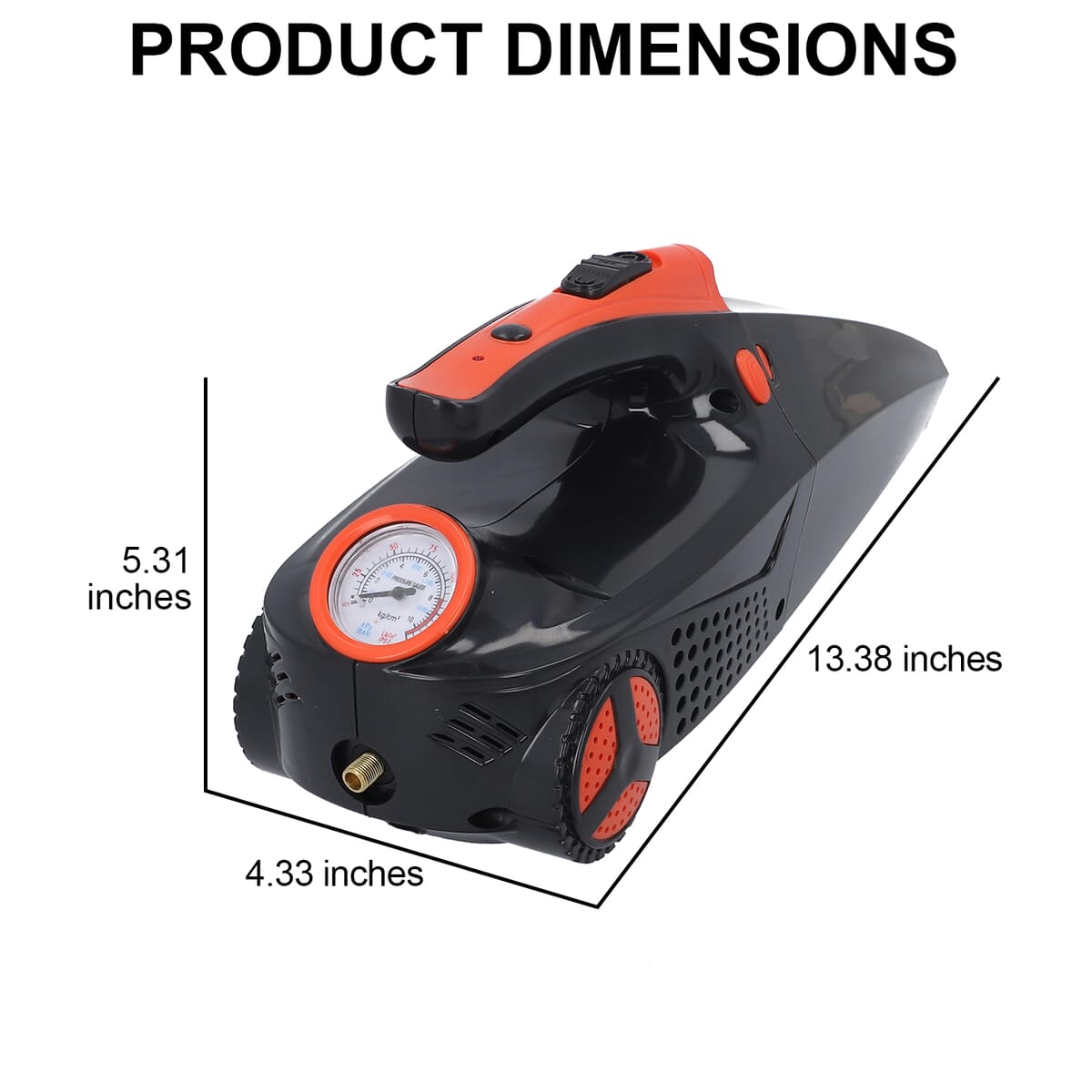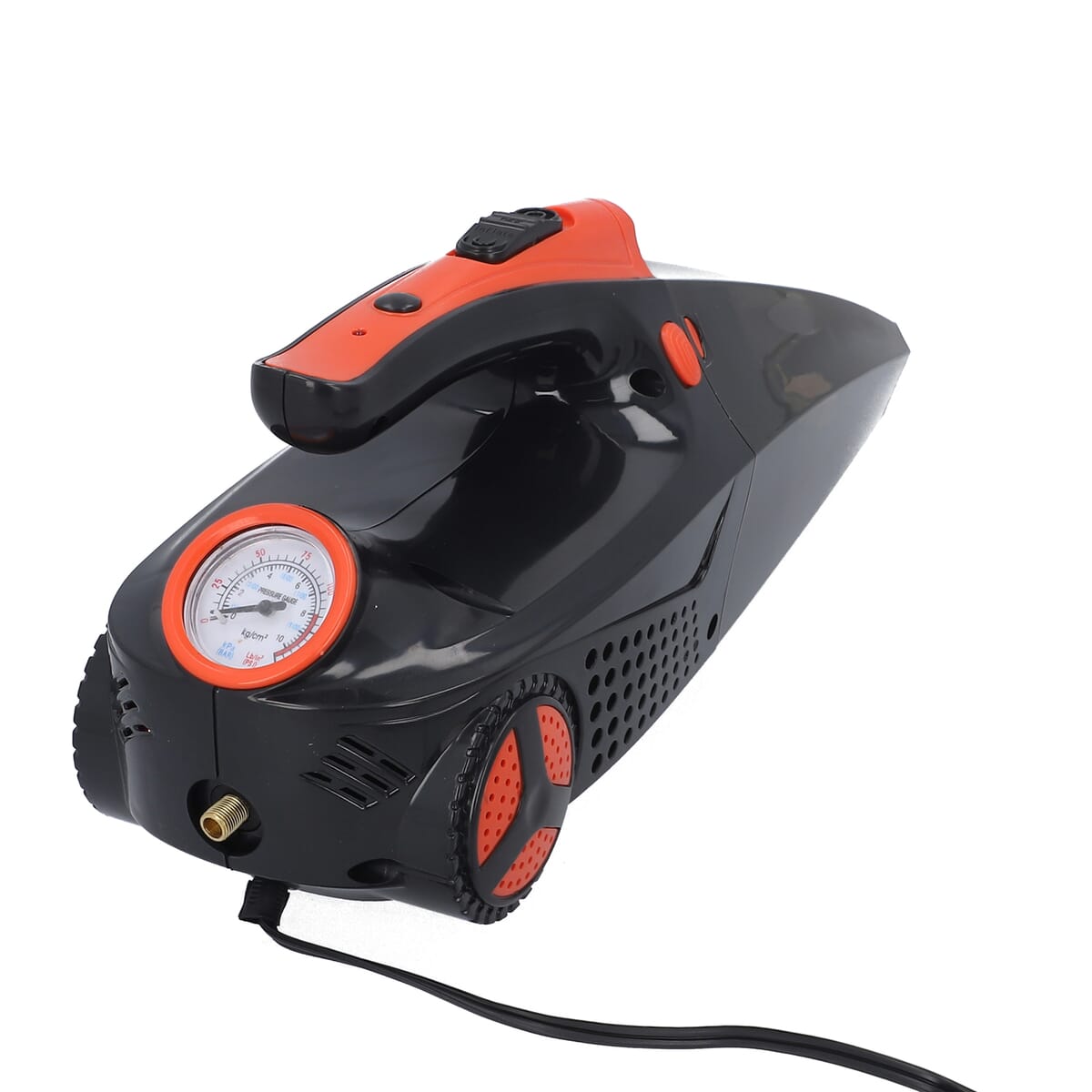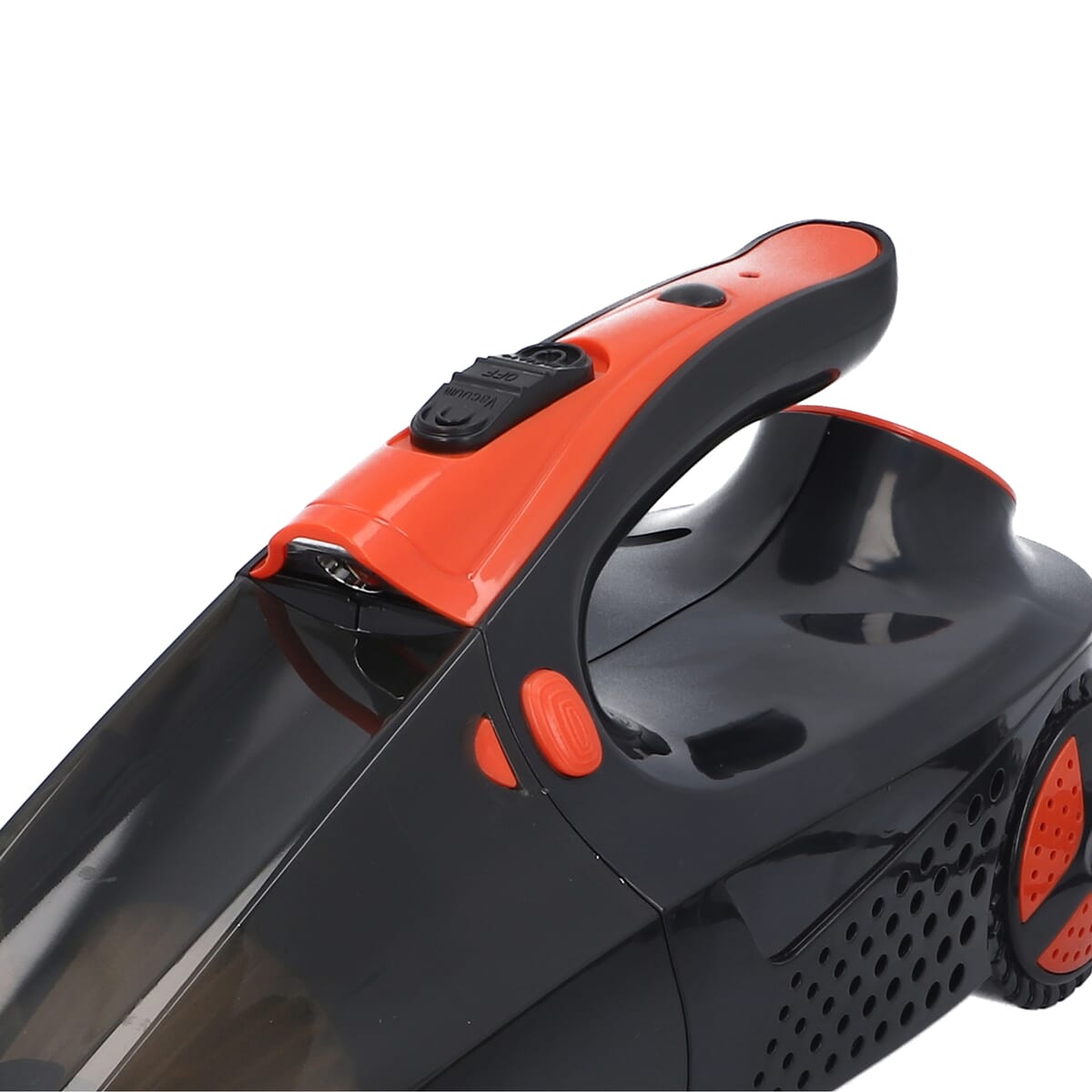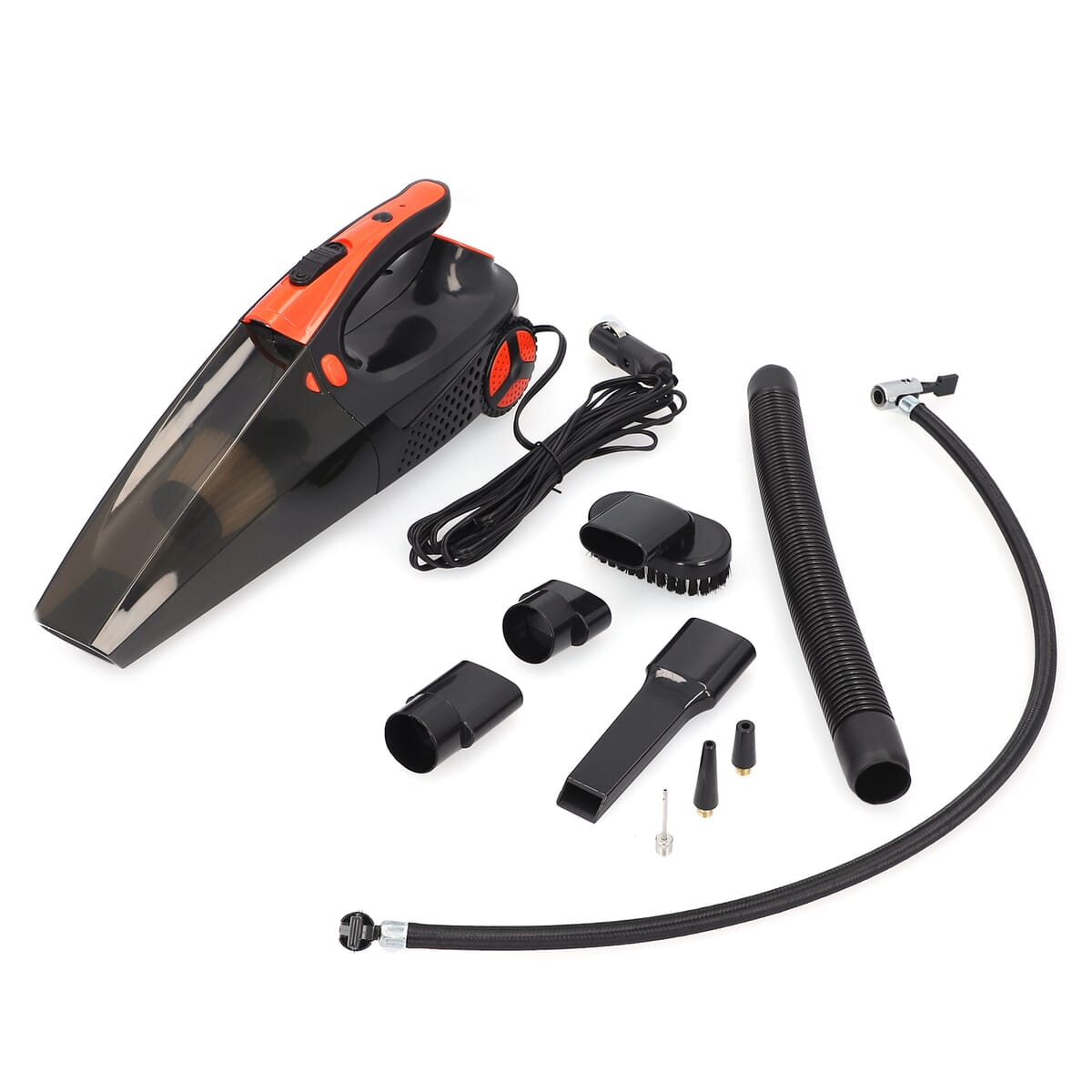 sold
Hover your mouse over an image to zoom
7454849
HOMESMART Black 4-in-1 Portable, Multi-Function, Electric-Powered, Wet/Dry Function Car Vacuum Cleaner With Powerful Air Pump, Three nozzles And Long Cable Cord
3 x $16.67*
First Installment will include S&H and taxes.

HOMESMART Black 4-in-1 Portable, Multi-Function, Electric-Powered, Wet/Dry Function Car Vacuum Cleaner With Powerful Air Pump, Three nozzles And Long Cable Cord
Why choose Shop LC ?
Free Standard Shipping on Online Orders $50+
30 Day Easy Returns
Lowest Price Guarantee
This functional car vacuum cleaner from HOMESMART is an impressive update to your vehicle cleaning. This vacuum cleaner is designed in a small size and is handy to clean conveniently. It utilizes a super-strong motor with powerful suction. It's a great assistance in picking up dust, hair, and even paper scraps and keeping your car clean and tidy.
Highlights
HIGH-GRADE CONSTRUCTION: This cleaning machine is made of ABS & PP thermoplastic material to ensure the build quality

MINI DESIGN: Compact vacuum cleaner out of the wire limit never fails to amaze. The ergonomically designed handle is very convenient to operate

FUNCTIONING: This cleaner has three accessories: a flat mouth suction head, brush suction head, and extension hose. Hoses, brushes, and suction nozzles can all be directly plugged into the machine for use

IDEAL FOR: It is perfect for quickly picking crumbs, paper scraps, cat hair, apple seeds, gritting off windowsills, and a computer keyboard. Also, this item can be used as an air pump to fill the air in basketball or football

ADDITIONAL ATTRIBUTES: Low noise vacuum cleaners work effectively
MATERIAL: This machine is made with highly durable ABS-thermoplastic polymer and PP-polypropylene material to ensure the build quality of the product
WHAT IS ABS THERMOPLASTIC: The material is non-toxic and resistant to abrasion. It has a much higher melting point. It's also stronger and harder. The material can be recycled, ground up, reprocessed, and reused into utility applications

WHY PP-POLYPROPYLENE: PP-Polypropylene provides amazing toughness and durability to the device. It is versatile material containing flexible properties, lighter density, and the ability to adapt to a range of fabrication techniques

ELECTRIC POWERED: It is operated with an electric power source

PACKAGE INCLUDES: The complete package includes one car vacuum cleaner, one flat mouth suction head, one brush suction head, and one extension hose

CARE INSTRUCTIONS: Clean it with a dry cloth

DIMENSIONS: 13.38 inches (Length) x 4.33 inches (Width) x 5.31 inches (Height)
Product Information
| | |
| --- | --- |
| Product Type | Car Vacuum Cleaner |
| Color | Black |
| Care | Clean with Dry Cloth |
| Brand | Homesmart |
| Voltage | 12 Volts |
Product Features
| | |
| --- | --- |
| Power Source | Electric |
| Cable Length | 4.5 Metre |
| Size / Dimension (s) | 13.38 inches (Length) x 4.33 inches (Width) x 5.31 inches (Height) |
| Special Features | Air Pump, Dust Extraction Function, Inflation Function, Wet & Dry Function, Tire Pressure Indicator, Three Nozzle, On-Off Switch |
| Items Included | 1 Vacuum Cleaner, 1 Flat Mouth Suction Head, 1 Brush Suction Head, 1 Cervice Tool, 1 Flexible Hose, 1 Carrying Case, 1 User Manual |
Material Information
| | |
| --- | --- |
| Material 1 | ABS-Thermoplastic Polymer |
| Material 2 | PP-Polypropylene |
How We Deliver Joy
2.1 Million +
Happy Customers
400K +
Product Reviews
43 Million +
Meals provided so far!