3654318
Japara Lotus of The Nile Perfume Oil Key Chain (3ml)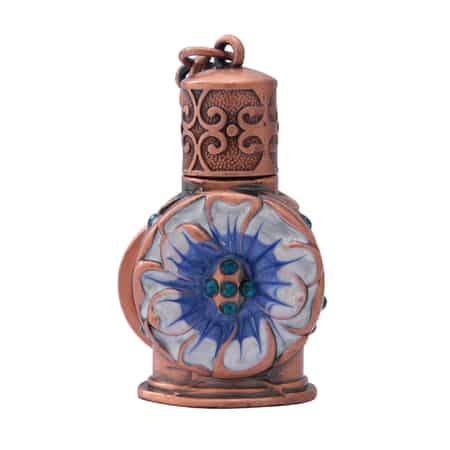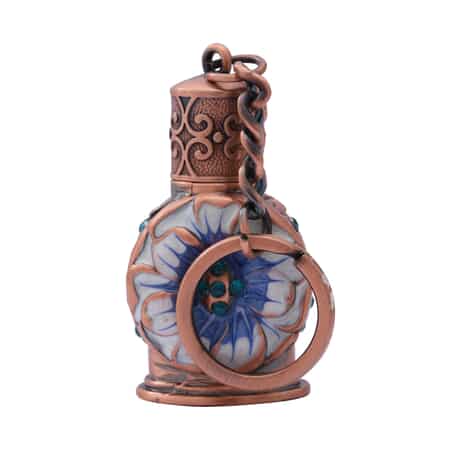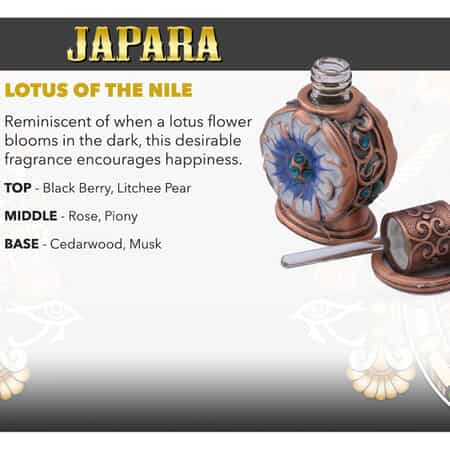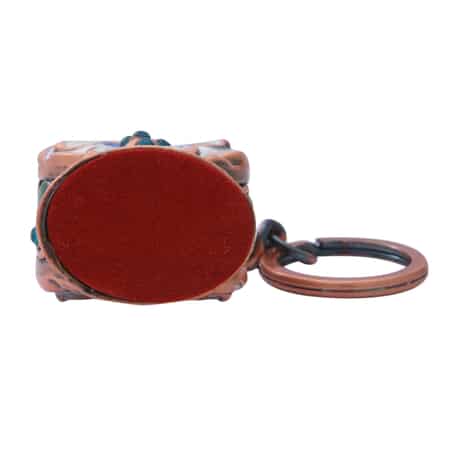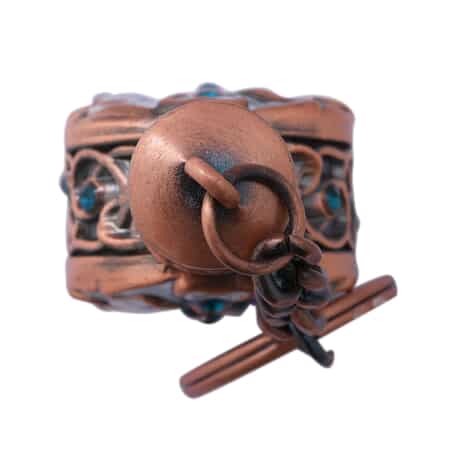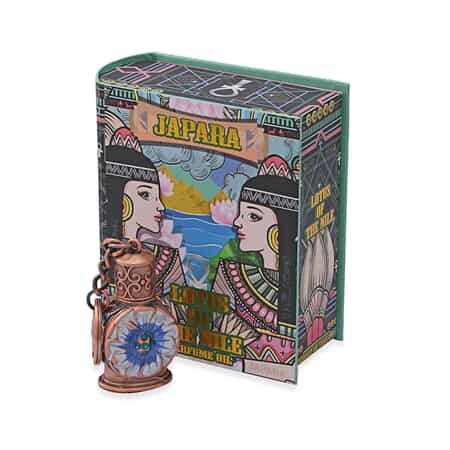 sold
Hover your mouse over an image to zoom
3654318
Japara Lotus of The Nile Perfume Oil Key Chain (3ml)
Clearance
$49.99
null
Free Shipping
4 x $12.5*
First Installment will include S&H and taxes.
Why choose Shop LC ?
Free Standard Shipping on Online Orders $50+
30 Day Easy Returns
Lowest Price Guarantee
An exclusive by Japara, this perfume oil keychain is all your vanity craves! Intended to serve nothing less than perfection, it is a sophisticated mix of concentrated aroma oils extracted from natural flowers and blended with European essential oils. Egyptian perfume oil bottles are known worldwide, giving women confidence through faithful Egyptian mythology and exquisite Thai designs. Japara is an Egyptian perfume oils brand with an enticing mystery and a spellbinding scent.
Highlights
EXOTIC FRAGRANCE NOTES:

Experience the seductive blend of blackberry and litchi pear top notes, rose and peony heart notes, and musk and cedarwood base notes

NATURAL INGREDIENT QUALITY:

This premium floral bloom perfume is made from natural ingredients, ensuring a pure and high-quality scent

RICH ESSENTIAL OILS:

Infused with essential oils, the perfume nourishes and hydrates the skin, enhancing its allure

LONG-LASTING AROMA:

A few drops on the wrists or neck ensure the fragrance endures throughout the day

DESIGNER OIL BOTTLE:

The unique designer perfume oil bottle showcases the exquisite artistry of Thai and Egyptian craftsmanship

PORTABLE ELEGANCE:

Attached to a keychain, this perfume oil is perfect for those who appreciate beauty on the go
Product Information
| | |
| --- | --- |
| Product Type | Perfume Oil Keychain |
| Item Form | Oil |
| Brand | JAPARA |
Product Features
| | |
| --- | --- |
| Volume | 3 ml |
| Features | Long Lasting |
| Fragrance | Black Berry, Peony & Rose |
| Benefits | Positive Mood Enhancer |
Q: What is the unique feature of the Japara Lotus of The Nile Perfume oil?
A: This perfume oil is presented in a designer bottle that doubles as a key chain, offering both functionality and style. It's a convenient way to carry your favorite fragrance with you.
Q: What fragrances are included in the Japara Lotus of The Nile Perfume Oil?
A: The perfume oil blends Blackberry, Peony, and Rose, creating a unique and appealing fragrance.
Q: What are the benefits of using the Japara Perfume Oil?
A: Besides its pleasant fragrance, the perfume oil is designed to enhance a positive mood, adding a psychological benefit to its aromatic appeal.
Q: How long does the fragrance last when applied from the Japara Perfume Oil Key Chain?
A: The perfume oil is described as long-lasting, though the duration can vary depending on individual skin chemistry and environmental factors.
Q: Is the Japara Lotus of The Nile Perfume Oil suitable for all skin types?
A: While most perfume oils are suitable for various skin types, it's always advisable to do a patch test if you have sensitive skin or are prone to allergies.
Q: How do I apply the perfume oil from the key chain bottle?
A: Perfume oils are usually applied by dabbing a small amount onto pulse points like the wrists, neck, or behind the ears. The key chain bottle features a small applicator for this purpose.
How We Deliver Joy