7227021
Midnight Sapphire Hoop Earrings in Platinum Over Sterling Silver 12.35 ctw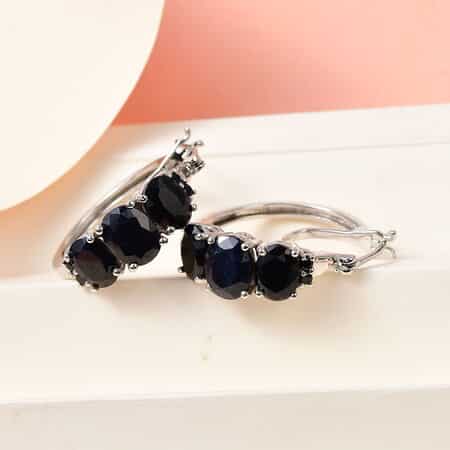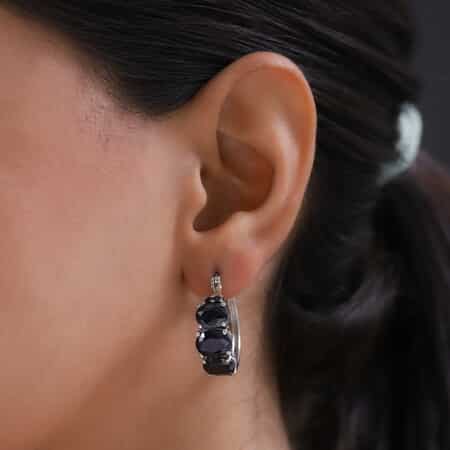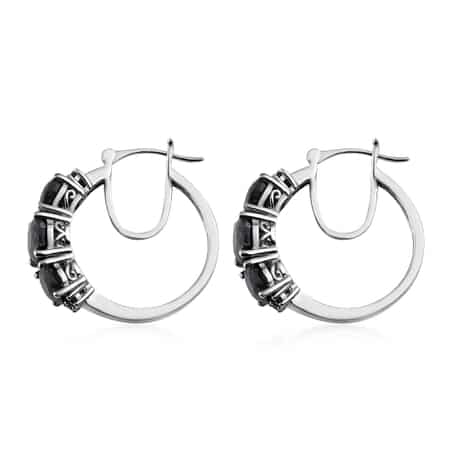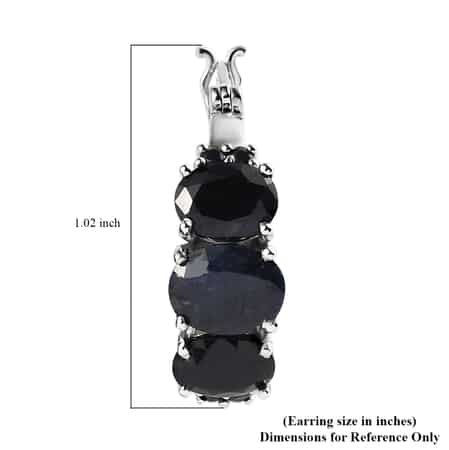 sold
Hover your mouse over an image to zoom
7227021
Midnight Sapphire Hoop Earrings in Platinum Over Sterling Silver 12.35 ctw
$74.99
$99.99
Free Shipping
4 x $18.75*
First Installment will include S&H and taxes.
Why choose Shop LC ?
Free Standard Shipping on Online Orders $50+
30 Day Easy Returns
Lowest Price Guarantee
These Australian midnight sapphire earrings are inspired by three essentials of life, mind, body, and soul. These hoop earrings feature three oval-shaped gems arranged vertically representing the three essentials of life. The oval-shaped gems are arranged in an east-west direction giving an exotic look to the piece. The round gems embrace the periphery of the trio. Sapphire is a precious gemstone. It is a variety of the mineral corundum and midnight sapphire is an unusual one. Midnight sapphires come mainly from Australia and are mined in large quantities. Hoop earrings have always been in trend for their boldness, and these represent the same. The hinged hoop closure on the ends allows these hoop earrings to get gripped to the earlobes.
Australian Midnight Sapphire I Information
| | |
| --- | --- |
| Number of Oval Australian Black Sapphire (s) | 4 |
| Minimum Carat Total Weight (ct. tw) | 6.99 |
| Minimum Size | 8mm (Length) x 6mm (Breadth) |
| Gemstone Color | Black |
| Average Clarity | Transparent |
| Hardness | 9 |
| Treatment | None |
| Setting Type | Prong |
Australian Midnight Sapphire II Information
| | |
| --- | --- |
| Number of Oval Australian Midnight Sapphire (s) | 2 |
| Minimum Carat Total Weight (ct. tw) | 5.01 |
| Minimum Size | 9mm (Length) x 7mm (Breadth) |
| Gemstone Color | Black |
| Average Clarity | Transparent |
| Hardness | 9 |
| Treatment | None |
| Setting Type | Prong |
Australian Midnight SapphireIII Information
| | |
| --- | --- |
| Number of Round Australian Midnight Sapphire (s) | 8 |
| Minimum Carat Total Weight (ct. tw) | 0.35 |
| Minimum Size | 2 mm |
| Gemstone Color | Black |
| Average Clarity | Transparent |
| Hardness | 9 |
| Treatment | None |
| Setting Type | Prong |
Earrings Information
| | |
| --- | --- |
| Type | Hoop Earrings |
| Metal | Sterling Silver |
| Height | 26 mm |
| Clasp | Hinged Hoop |
| Plating | Platinum Plating |
How We Deliver Joy