3283630
STRADA White Austrian Crystal, Enameled Japanese Movement Charm Heart Bracelet Watch in Goldtone (7.5-9 in)
3283630
STRADA White Austrian Crystal, Enameled Japanese Movement Charm Heart Bracelet Watch in Goldtone (7.5-9 in)
Out of Stock
$24.99
|
You save an extra: undefined%
Why Choose Shop LC?
Free Standard Shipping on Online Orders $50+
30 Day Easy Returns
Lowest Price Guarantee
Upgrade your casual appearance by wearing this stunning bracelet watch from STRADA. It contains a heart-shaped stick numeric dial for easy time reading. Beautiful Austrian crystals are studded on the charms to give them an appealing look. This watch contains an eye-catching bracelet strap for perfect gripping on your hand. Wear this watch when heading outdoor, traveling, shopping, or more.
Highlights
BEAUTIFUL CHARMS: It comes with some beautiful charms. Watch charm adds practicality and more value to this multi-charm bracelet. These charms make a cheerful sound with every movement of the wearer. Each charm is individually polished and manually linked
SHINY GEMSTONES: Beautiful Austrian crystals are studded on the charms to give them an appealing look
HEART STICK NUMERIC DIAL: This designer watch has a modern minimalist heart-shaped stick numeric dial. Complete hours and second marks induce easy time-reading
BRACELET STRAP: It comes with a bracelet strap to give you a unique look
CLOSURE: It comes with a toggle closure to provide you with a perfect fitting on your wrist
JAPANESE MOVEMENT: This watch runs on Japanese movement to provide you with exact timings
MATERIAL: The case of this watch is made with stainless-steel and the strap of this bracelet watch is made with durable metal material
SCRATCH & WATER RESISTANCE: Stay comfortable and wear it effortlessly without any scratches and the worry of water
PERFECT FOR GIFTING: It is one of the best gifts for your loved ones on special occasions
CARE INSTRUCTIONS: A dry cloth should be used to clean it
STRADA White Austrian Crystal, Enameled Japanese Movement Charm Heart Bracelet Watch in Goldtone (7.5-9 in)
Product Information
| | |
| --- | --- |
| Product Type | Bracelet Watch |
| Color | Gold |
| Size | 7.5 to 9 Inches |
| Movement Type | Japanese |
| Brand | STRADA |
Product Features
| | |
| --- | --- |
| Case Shape | Heart |
| Features | Austrian Crystal Studded, Charm |
| Strap Type | Bracelet / Link Band |
| Strap Closure | Toggle |
| Dial | Arabic Stick |
Color Information
| | |
| --- | --- |
| Case Color | Gold |
| Dial Color | White |
| Strap Color | Gold |
Material Information
| | |
| --- | --- |
| Case Material | Stainless Steel |
| Strap Material | Metal |
Every product has its own color or color combination which can be described in terms of hue, lightness and saturation. Color provides a unique appearance to the product.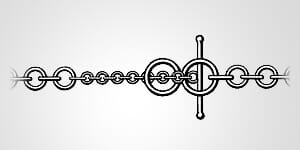 A Toggle clasp features a long bar or T shape at one end and circle at another end. For closure, just slip the bar through the open shape and the lock will be place.
One of the most widely used metals, stainless steel has the benefit of having a hypoallergenic finish and a non-reactive surface. Shop LC uses 316L stainless steel, popularly known as surgical grade stainless steel. This metal has higher corrosion resistance and durability compared to other metals.