9030627
Lapis Lazuli, Blue Quartzite Double Row Beaded Stretch Bracelet in Stainless Steel 110.00 ctw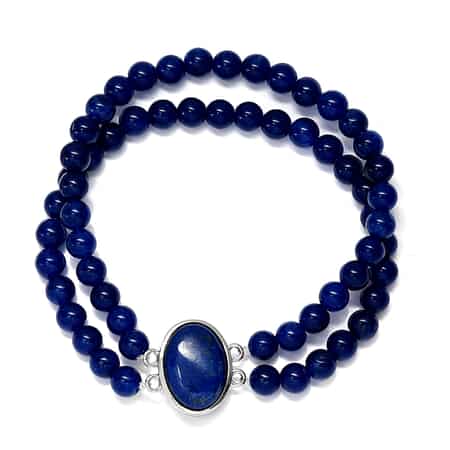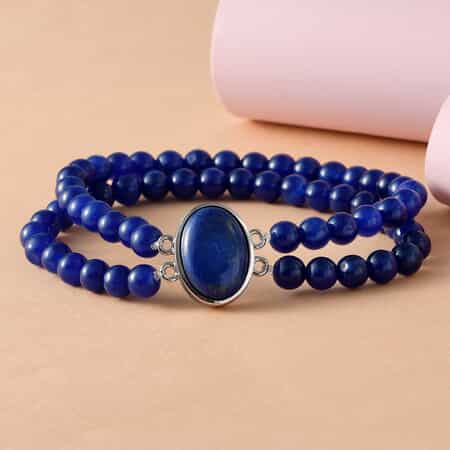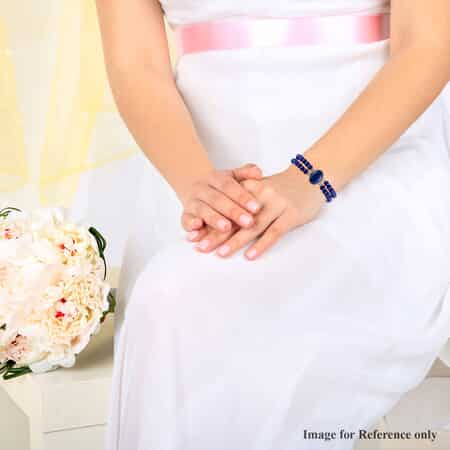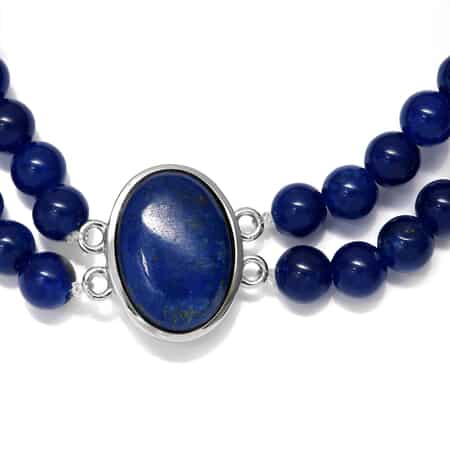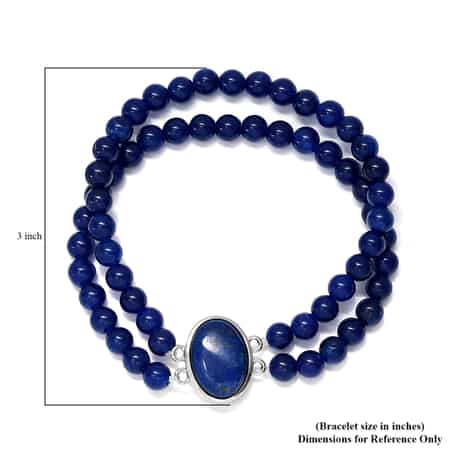 sold
Hover your mouse over an image to zoom
9030627
Lapis Lazuli, Blue Quartzite Double Row Beaded Stretch Bracelet in Stainless Steel 110.00 ctw
Clearance
$9.99
null
Free Shipping
0 x $0*
First Installment will include S&H and taxes.

$9.99
null
- Out of Stock
Lapis Lazuli, Blue Quartzite Double Row Beaded Stretch Bracelet in Stainless Steel 110.00 ctw
Why choose Shop LC ?
Free Standard Shipping on Online Orders $50+
30 Day Easy Returns
Lowest Price Guarantee
With exquisite gemstone stretchable beads bracelet, it brings enchanting allure to your personality and leaves people around spell-bound. This bracelet is enriched with stunning beads, making it an ideal wrist accessory with a vibrant and unique appearance.
Highlights
UNIQUE DESIGN: Equipped with matching quartzite beads in bracelet. Stretchable bracelet, fits all wrist size. Secure bezel setting of gemstones
LEVEL UP YOUR LOOK: Wearing a beautiful accessory can instantly upgrade even the most basic ensembles. This bracelet is a jaw-dropping staple for beads lovers as a simple yet fascinating accessory
FABULOUS APPEAL: Flaunt the entire day and night with a piece of glimmering jewelry designed to make you glow
SKIN FRIENDLY: This bracelet will never irritate your skin. You'll be able to wear and rock this bracelet any time you want, whether you have dry, normal or sensitive skin
Lapis Lazuli Information
| | |
| --- | --- |
| Number of Oval Lapis Lazuli (s) | 1 |
| Minimum Carat Total Weight (ct. tw) | 11.70 |
| Minimum Size | 18mm (Length) x 13mm (Breadth) |
| Gemstone Color | Dark Blue |
| Average Clarity | Opaque |
| Hardness | 5-5.5 |
| Treatment | None |
| Setting Type | Bezel |
Quartzite Information
| | |
| --- | --- |
| Number of Round Quartzite (s) | 50 |
| Minimum Carat Total Weight (ct. tw) | 98.45 |
| Minimum Size | 6 mm |
| Average Color | Blue |
| Average Clarity | Opaque |
| Hardness | 7 |
| Treatment | None |
Bracelet Information
| | |
| --- | --- |
| Type | Bead Bracelet |
| Metal | Stainless Steel |
| Length | 7.25 Inches |
| Fit | Comfort |
| Special Feature | Stretchable |
How We Deliver Joy