7302834
Luxoro 10K Yellow Gold AAA Teal Grandidierite, White Zircon Halo Ring 2.65 ctw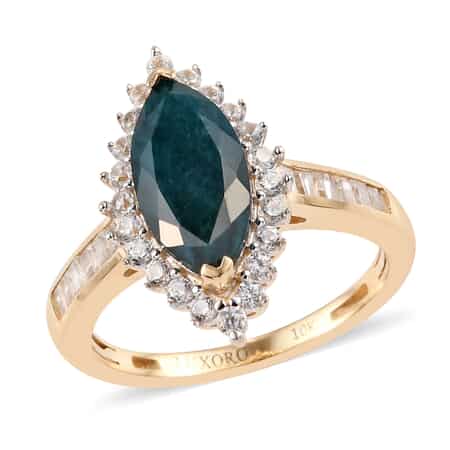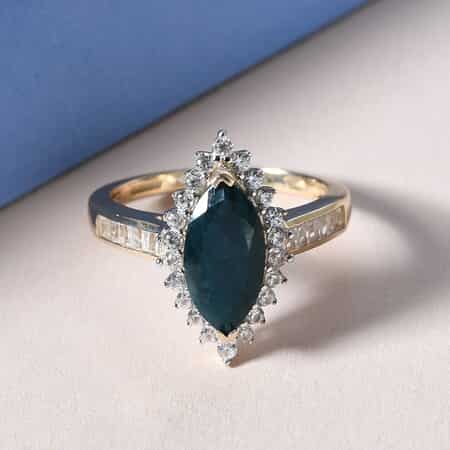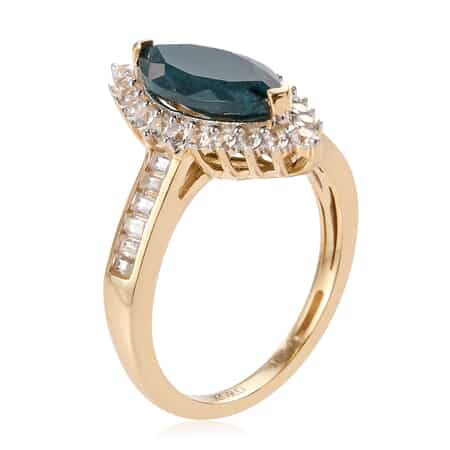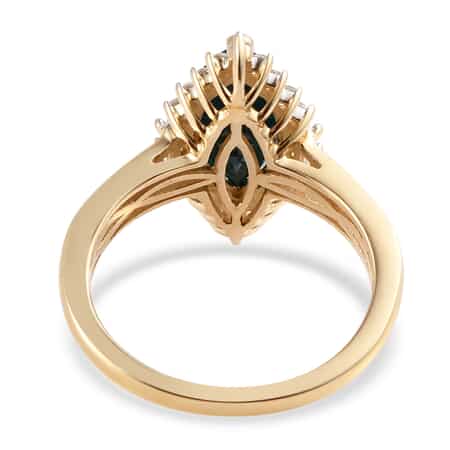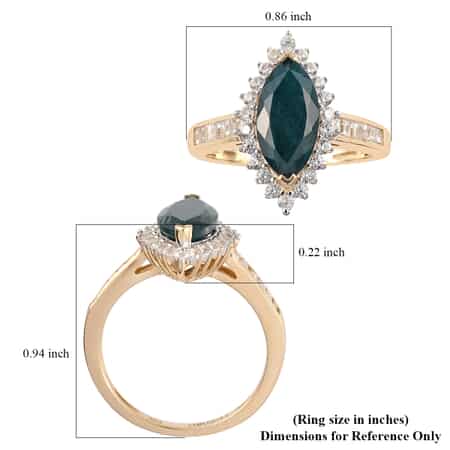 sold
Hover your mouse over an image to zoom
7302834
Luxoro 10K Yellow Gold AAA Teal Grandidierite, White Zircon Halo Ring 2.65 ctw
Clearance
$279.99
null
Free Shipping
5 x $56*
First Installment will include S&H and taxes.

$279.99
null
- Out of Stock
Luxoro 10K Yellow Gold AAA Teal Grandidierite, White Zircon Halo Ring (Size 7.0) 2.65 ctw
Why choose Shop LC ?
Free Standard Shipping on Online Orders $50+
30 Day Easy Returns
Lowest Price Guarantee
Fall in love with the bold allure of the Luxoro 10K yellow gold AAA teal grandidierite halo ring. This exceptional piece from the Luxoro Collection captures the essence of true glamour. The tantalizing marquise-shaped teal grandidierite centerpiece, surrounded by an irresistible halo of white zircons, creates a breathtaking spectacle that's hard to resist. Enhance your grace with this thoughtfully designed, premium teal grandidierite ring, featuring a shank sparkling with white zircon baguettes.
Highlights
BE MESMERIZED BY THE TEAL GRANDIDIERITE: Teal grandidierite is an incredibly rare gemstone, and when set in this halo ring, its oceanic hues are truly captivating. Let the bold, dazzling hue of this exceptional gem reflect your unique style
APPRECIATE THE SPARKLE OF WHITE ZIRCONS: The halo of white zircons surrounding the grandidierite and adorning the shank of this Luxoro Collection ring impart a celestial sparkle that's impossible to overlook
REVEL IN THE GLORY OF 10K YELLOW GOLD: The warm, luxurious tone of 10K yellow gold enhances the allure of this grandidierite and white zircon ring, making it an irresistible addition to any jewelry collection
ADMIRE THE DISTINCTIVE MARQUISE CUT: The tempting marquise shape of the teal grandidierite makes this sterling silver ring a standout piece. Its slender, elongated cut creates an elegant, regal effect that's truly timeless
ENJOY THE LUXURY OF THE LUXORO COLLECTION: This premium teal grandidierite ring is a proud part of the Luxoro Collection. Owning it means joining an elite group of style-conscious individuals who appreciate the finer things in life
Teal Grandidierite Information
| | |
| --- | --- |
| Number of Marquise Teal Grandidierite (s) | 1 |
| Minimum Carat Total Weight (ct. tw) | 1.85 |
| Minimum Size | 12 x 6 mm |
| Gemstone Color | Teal Green |
| Average Clarity | Transparent |
| Hardness | 7-7.5 |
| Treatment | None |
| Setting Type | Prong |
Zircon Information
| | |
| --- | --- |
| Number of Baguette Zircon (s) | 12 |
| Minimum Carat Total Weight (ct. tw) | 0.45 |
| Minimum Size | 2 x 1.25 mm |
| Gemstone Color | Colorless |
| Average Clarity | Transparent |
| Hardness | 7.5 |
| Treatment | None |
| Setting Type | Channel |
Zircon Information
| | |
| --- | --- |
| Number of Round Zircon (s) | 22 |
| Minimum Carat Total Weight (ct. tw) | 0.35 |
| Minimum Size | 1.5 mm |
| Gemstone Color | Colorless |
| Average Clarity | Transparent |
| Hardness | 7.5 |
| Treatment | None |
| Setting Type | Prong |
Ring Information
| | |
| --- | --- |
| Type | Fashion Ring |
| Metal | 10K Yellow Gold |
| Fit | Comfort |
How We Deliver Joy