8865611
Luxoro 14K Yellow Gold AAA Marropino Morganite and G-H I3 Diamond Ring 5.50 ctw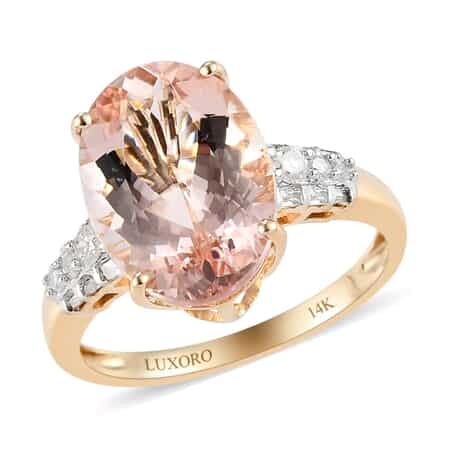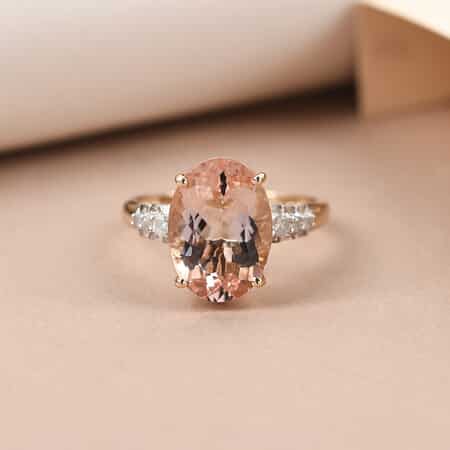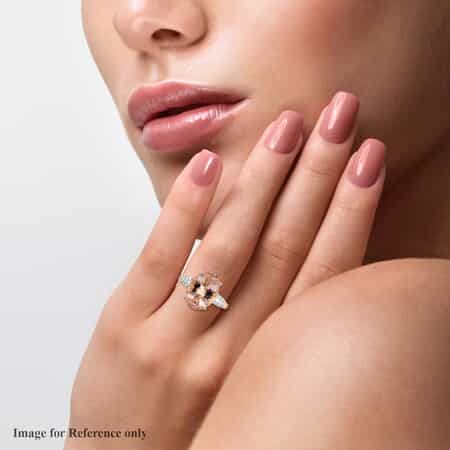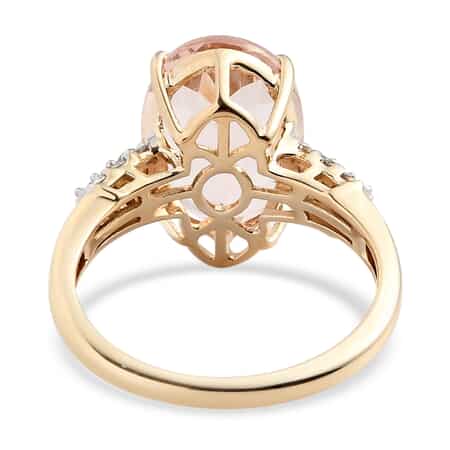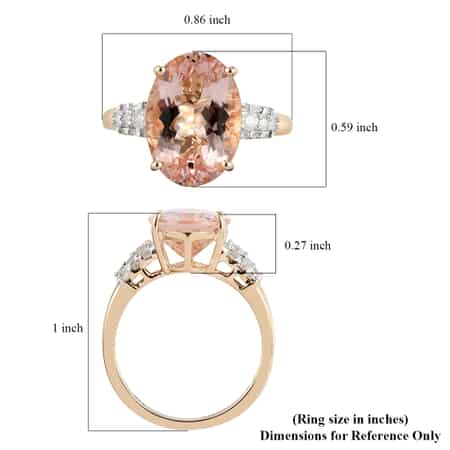 sold
Hover your mouse over an image to zoom
8865611
Luxoro 14K Yellow Gold AAA Marropino Morganite and G-H I3 Diamond Ring 5.50 ctw
Clearance
$2,149.99
null
Free Shipping
5 x $430*
First Installment will include S&H and taxes.

$2,149.99
null
- Out of Stock
Luxoro 14K Yellow Gold AAA Marropino Morganite and G-H I3 Diamond Ring (Size 9.0) 5.50 ctw
Why choose Shop LC ?
Free Standard Shipping on Online Orders $50+
30 Day Easy Returns
Lowest Price Guarantee
Wear this Marropino morganite ring from the Luxoro Collection to make a statement with its world-class appearance. The diamond rounds and baguettes highlight the oval-shaped gemstone, producing a sense of superiority. When you add this morganite ring to your collection, it will quickly become your go-to piece of jewelry.
Highlights
MAJESTIC RING: This Marropino morganite ring is accented with diamond rounds and baguettes, making the jewel look extravagant
LINE OF GEMS: The dual rows of diamond rounds and baguettes on the shank, creates a dazzling look
PREMIUM GEM: The supersized oval shaped gem is set in prongs, radiating maximum brilliance
EXCEPTIONAL SET DIAMONDS: The diamond rounds are set in prongs and baguette ones are set in channels
LUXURIOUS AND HYPOALLERGENIC METAL: This morganite ring from the Luxoro Collection is crafted in 14K yellow gold, a hypoallergenic and durable metal
BEAUTIFUL PINK GEM: Marropino Morganite is a beautiful pink gemstone from Mozambique's Zambezia Province. Exuding feminine charm, Marropino Morganite complements all complexions, displaying an attractive even color and excellent brilliance
LUXORO COLLECTION: It evokes the essence of its namesake, expressing royalty, pleasure, and comfort via its treasures. This collection is truly devoted and loyal to its customers
Marropino Morganite Information
| | |
| --- | --- |
| Number of Oval Marropino Morganite (s) | 1 |
| Minimum Carat Total Weight (ct. tw) | 5.30 |
| Minimum Size | 14mm (Length) x 10mm (Breadth) |
| Gemstone Color | Peach |
| Grade | AAA |
| Hardness | 7.5-8 |
| Treatment | Irradiation (IR) |
| Setting | Prong |
Diamond I Information
| | |
| --- | --- |
| Number of Round Diamond (s) | 2 |
| Minimum Carat Total Weight (ct. tw) | 0.07 |
| Minimum Size | 2 mm |
| Gemstone Color | G-H |
| Average Clarity | I3 |
| Hardness | 10 |
| Treatment | None |
| Setting Type | Prong |
Diamond II Information
| | |
| --- | --- |
| Number of Round Diamond (s) | 2 |
| Minimum Carat Total Weight (ct. tw) | 0.03 |
| Minimum Size | 1.6 mm |
| Gemstone Color | G-H |
| Average Clarity | I3 |
| Hardness | 10 |
| Treatment | None |
| Setting Type | Prong |
Diamond III Information
| | |
| --- | --- |
| Number of Round Diamond (s) | 2 |
| Minimum Carat Total Weight (ct. tw) | 0.02 |
| Minimum Size | 1.4 mm |
| Gemstone Color | G-H |
| Average Clarity | I3 |
| Hardness | 10 |
| Treatment | None |
| Setting Type | Prong |
Diamond IV Information
| | |
| --- | --- |
| Number of Baguette Diamond (s) | 12 |
| Minimum Carat Total Weight (ct. tw) | 0.07 |
| Minimum Size | 1.4mm (Length) x 0.7mm (Breadth) |
| Gemstone Color | G-H |
| Average Clarity | I3 |
| Hardness | 10 |
| Treatment | None |
| Setting Type | Bar |
Ring Information
| | |
| --- | --- |
| Type | Fashion Ring |
| Metal | 14K Yellow Gold |
| Height | 25 mm |
| Width | 22 mm |
| Length | 15 mm |
| Fit | Comfort |
How We Deliver Joy