8928329
Luxuriant Lab Grown Diamond G-H SI Elongated Ring in Platinum Over Sterling Silver 0.75 ctw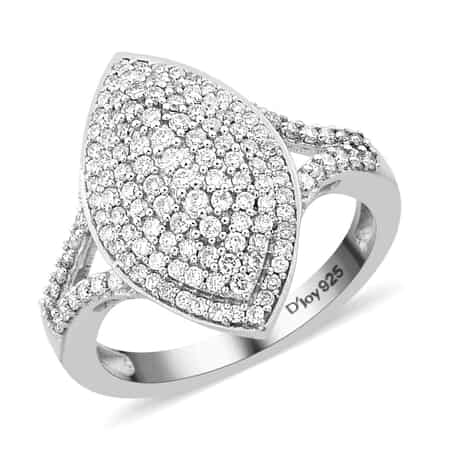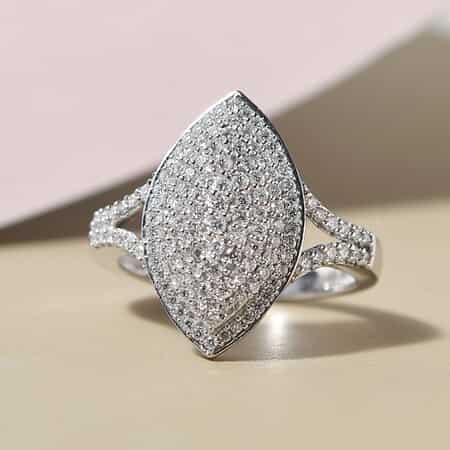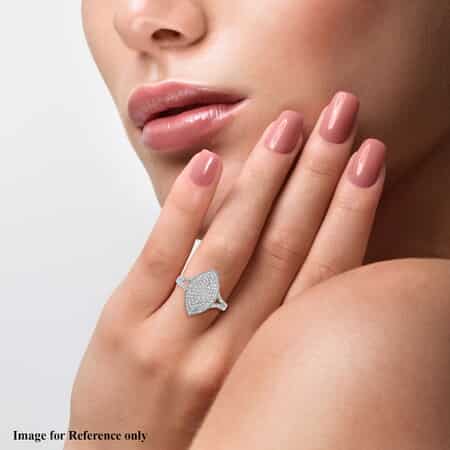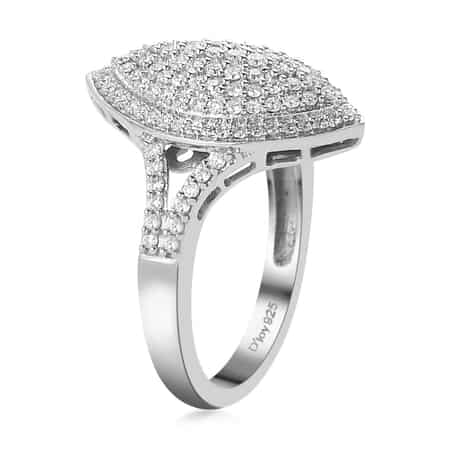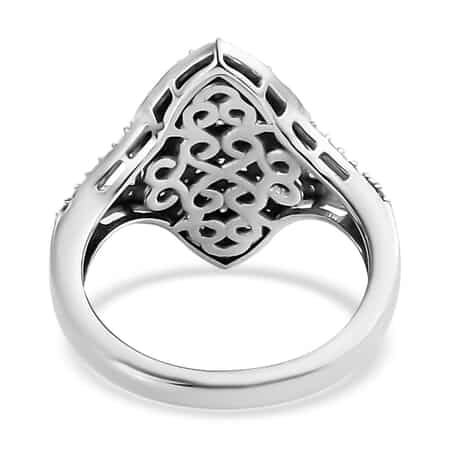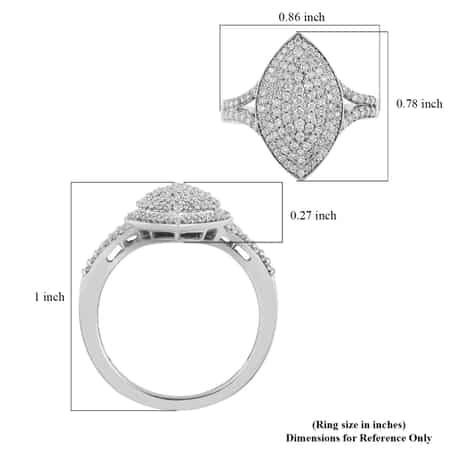 sold
Hover your mouse over an image to zoom
8928329
Luxuriant Lab Grown Diamond G-H SI Elongated Ring in Platinum Over Sterling Silver 0.75 ctw
Clearance
$341.99
$569.99
Free Shipping
5 x $68.4*
First Installment will include S&H and taxes.
Why choose Shop LC ?
Free Standard Shipping on Online Orders $50+
30 Day Easy Returns
Lowest Price Guarantee
Reckon an imperial touch to your styling with this luxuriant lab-grown diamond elongated ring. This elongated ring frames all-over lab-grown diamond accents. This elongated ring extends beyond the usual distance in a North-South direction. When worn, this elongated ring will fall lower down the finger than a common ring. This elongated ring features a split-shank with lab-grown diamond adornments. Drenched in platinum-plated sterling silver, this ring ensures transforming your casual look into a fashionable one by pairing this gorgeous ring. Diamond simulants are created in a lab to manipulate the characteristics and seek to emulate the colorless, flawless and durable nature of a perfect diamond.
Lab Grown Diamond I Information
| | |
| --- | --- |
| Number of Round Lab Grown Diamond (s) | 12 |
| Minimum Carat Total Weight (ct. tw) | 0.09 |
| Minimum Size | 1.2 mm |
| Gemstone Color | G-H |
| Average Clarity | VS-SI |
| Hardness | 10 |
| Treatment | High Pressure High Temperature (HPHT) |
| Setting Type | Prong |
Lab Grown Diamond II Information
| | |
| --- | --- |
| Number of Round Lab Grown Diamond (s) | 4 |
| Minimum Carat Total Weight (ct. tw) | 0.04 |
| Minimum Size | 1.3 mm |
| Gemstone Color | G-H |
| Average Clarity | VS-SI |
| Hardness | 10 |
| Treatment | High Pressure High Temperature (HPHT) |
| Setting Type | Prong |
Lab Grown Diamond III Information
| | |
| --- | --- |
| Number of Round Lab Grown Diamond (s) | 22 |
| Minimum Carat Total Weight (ct. tw) | 0.15 |
| Minimum Size | 1.1 mm |
| Gemstone Color | G-H |
| Average Clarity | VS-SI |
| Hardness | 10 |
| Treatment | High Pressure High Temperature (HPHT) |
| Setting Type | Prong |
Lab Grown Diamond IV Information
| | |
| --- | --- |
| Number of Round Lab Grown Diamond (s) | 52 |
| Minimum Carat Total Weight (ct. tw) | 0.28 |
| Minimum Size | 1 mm |
| Gemstone Color | G-H |
| Average Clarity | VS-SI |
| Hardness | 10 |
| Treatment | High Pressure High Temperature (HPHT) |
| Setting Type | Prong |
Lab Grown Diamond V Information
| | |
| --- | --- |
| Number of Round Lab Grown Diamond (s) | 40 |
| Minimum Carat Total Weight (ct. tw) | 0.18 |
| Minimum Size | 0.9 mm |
| Gemstone Color | G-H |
| Average Clarity | VS-SI |
| Hardness | 10 |
| Treatment | High Pressure High Temperature (HPHT) |
| Setting Type | Prong |
Ring Information
| | |
| --- | --- |
| Type | Elongated Ring |
| Metal | Sterling Silver |
| Height | 25 mm |
| Width | 22 mm |
| Length | 20 mm |
| Fit | Comfort |
| Plating | Platinum Plating |
How We Deliver Joy